With my boobs I will make Bobrisky man again, Cossy boasts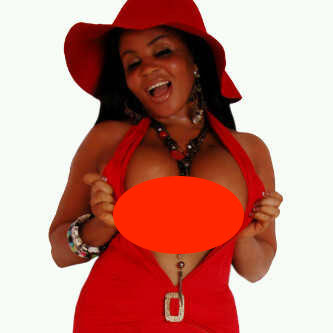 Following the declaration of Nigerian Barbie, Bobrisky who admitted to being a girl on social media, busty actress Cossy Ojiakor is certain that she has the ability to bury the femininity in Bobrisky and make him a man again.
Cossy made this known in an Instagram comment while responding to a fan's request to share her massive bosom with Bobrisky. "If I handle Bob with correct boobytrap, he go straight up," she replied.