Hours After APC Ask Governor Obeseki to Resign- See What Reno Omokri Said That People Talking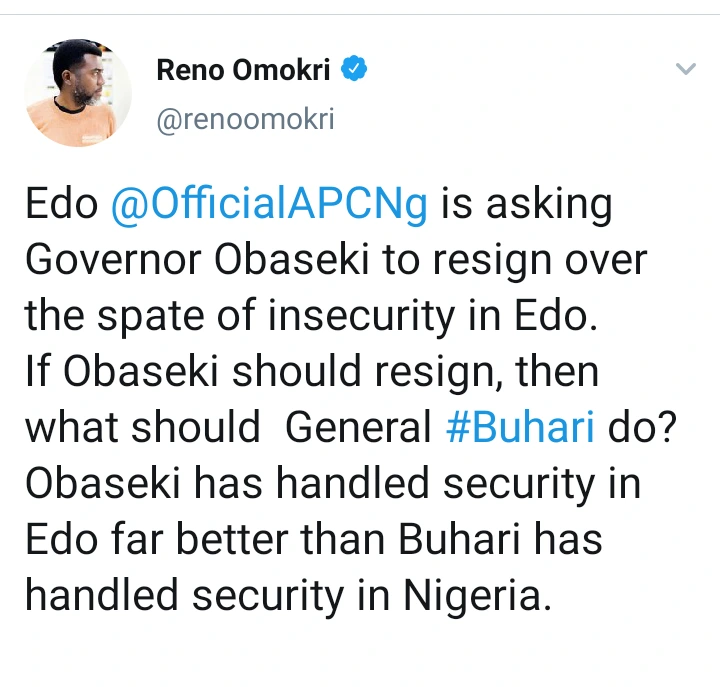 Edo @OfficialAPCNg is asking Governor Obaseki to resign over the spate of insty in Edo. If Obaseki should resign, then what should General #Buhari do? Obaseki has handled security in Edo far better than Buhari has handled security in Nigeria.
Obaseki the incumbent governor was dropped by President Muhammadu Buhari's All Progressives' Congress (APC) after falling out with his political godfather former party chairman and predecessor as governor Adams Oshiomholes.
You don't understand and won't understand what we are going through in Edo State currently. A colleague of mine was kidnapped on Saturday on his way to his village in Ebele. Imagine a boy who can't afford 50k in his bank account. We won't talk about his HoS.
Nigerian toot the comments section to fire APC government, look below to see the reaction.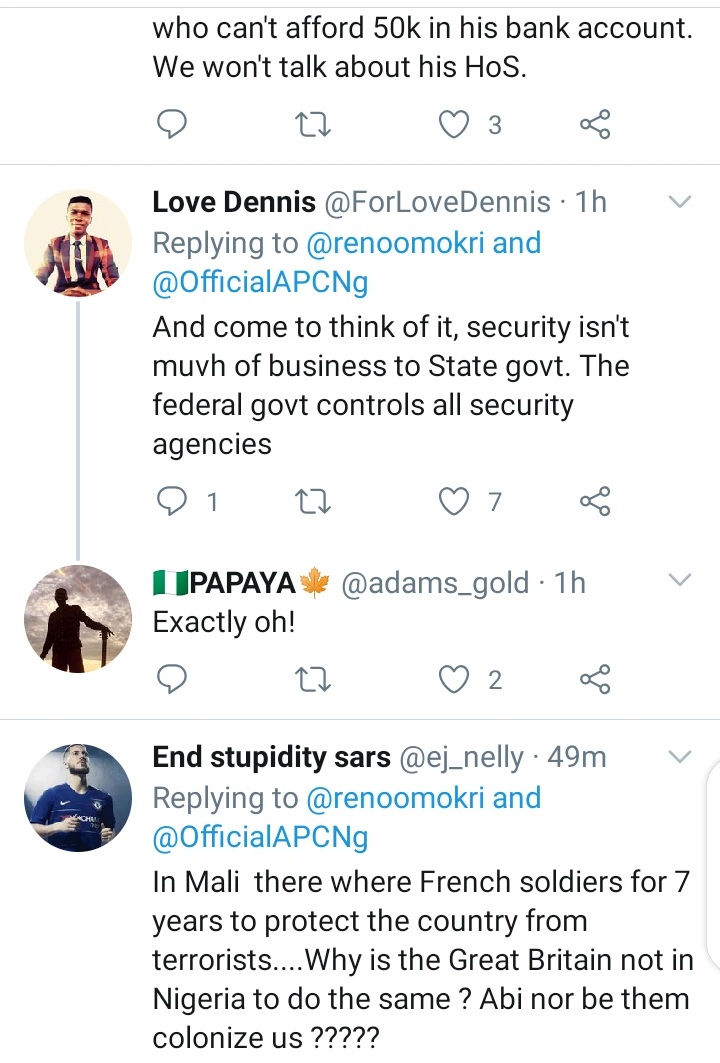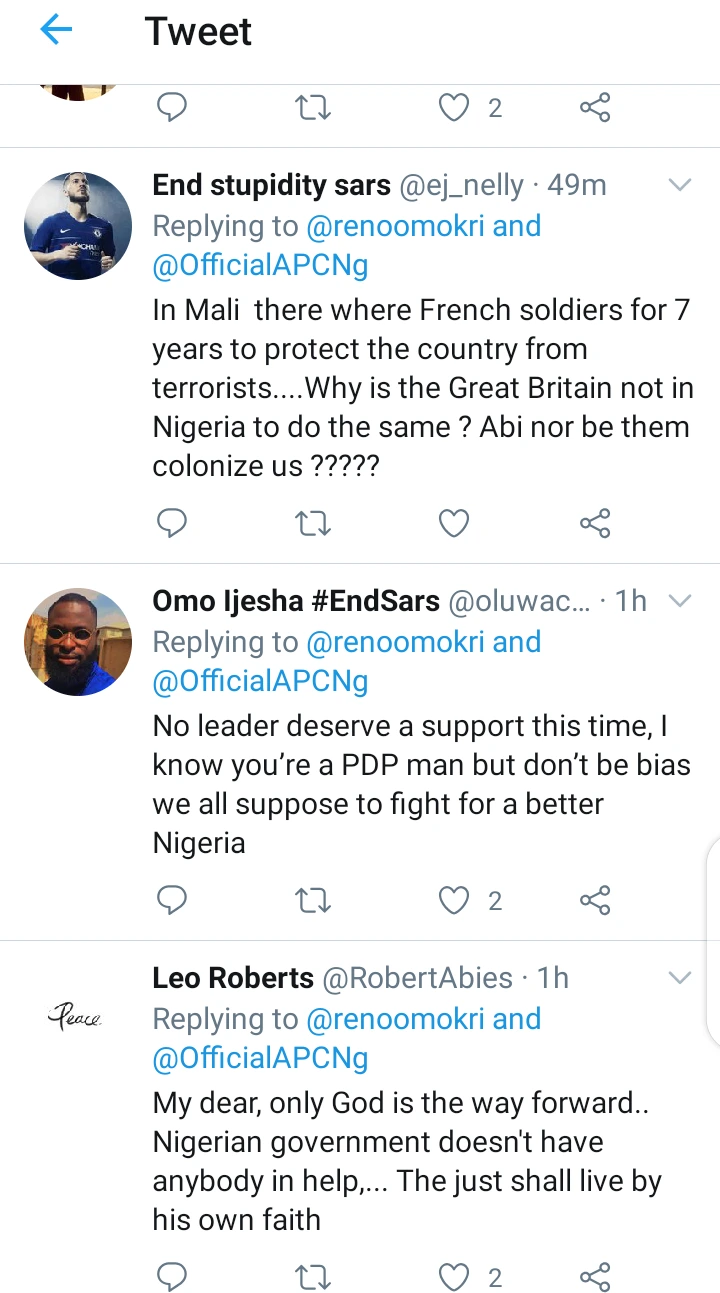 They should put the same Energy on the president cause is the only one who can correct the insecurity very well as we know he is the only one who can order military on the peaceful protesters #EndBadGoveranceInNigeria