It's no longer news that FIFA always give a lot of awards to some individuals because of their wonderful performances in their respective clubs. It's important to know that Lionel Messi and Cristiano Ronaldo have always been winning the "The Best FIFA Men's Player" award because they are hardworking and diligent.
However, many people were surprised because Messi and Ronaldo didn't win the award this year rather Lewandowski was given the award because he achieved a lot of things this year with his club (Bayern Munich).
Nevertheless, after beating Messi and Ronaldo to win "FIFA Men's Player of the year", see what Lewandowski posted on twitter via His official twitter handle.
Here is what Lewandowski posted on twitter.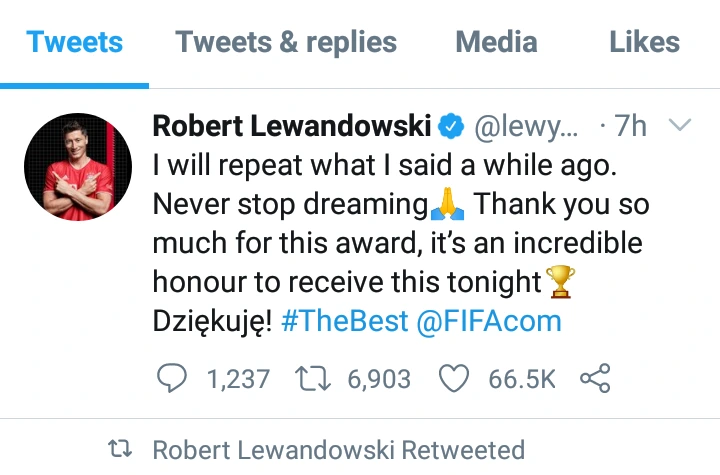 In the twitter post, he advised his fans to keep on dreaming and also, he thanked FIFA for giving him such an award as the best "FIFA Men's player of the year".