The current governor of Zamfara state, Bello Muhammad Matawalle has hit back at the All progressive Congress (APC), for allegedly accusing him of sponsoring bandits in the state.
The 51-year-old who contested under the platform of the Peoples Democratic Party (PDP) and won, released a statement which was gotten via his official twitter handle, saying that he finds it insulting that the APC is accusing him of sponsoring bandits in his own state.
Governor Bello Matawalle's Zamfara state, has been under immense attack from criminal elements like bandits, and the PDP flag bearer has rather fired back at the APC saying that we are living witnesses to the fact that during their tenure, his state was adjuded as the colony of banditry in the who world.
In his post that was derived from twitter, the zamfara state governor could not hide his pain, but went on to boast that although the state cannot claim to be totally free of insecurity, rather it is on record that its level has drastically reduced in less than two years after PDP took over from APC.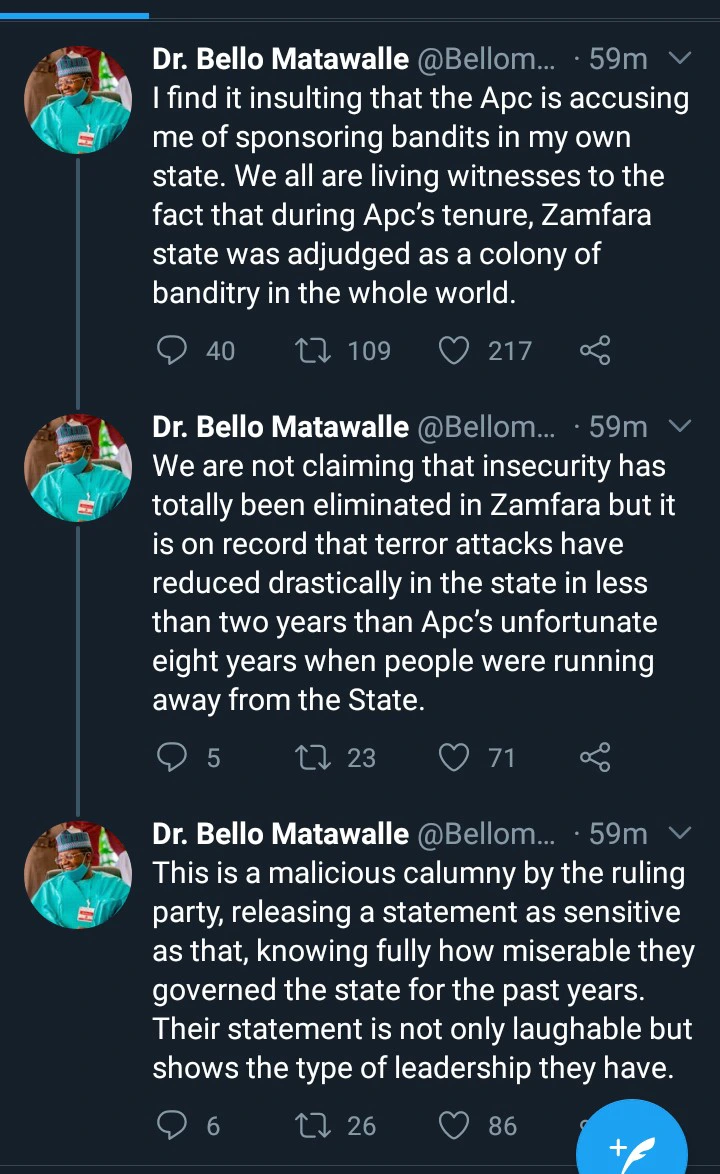 The governor referred to the statement by APC as "malicious calumny", and said that their accusation is laughable knowing how badly they ruled the state for the past eight years.