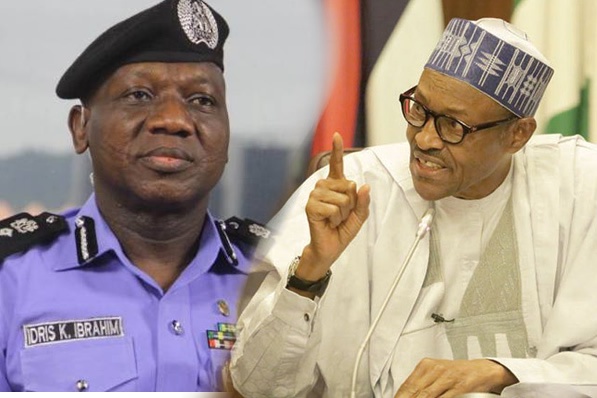 President Muhammadu Buhari, on Thursday, reiterated that it is the duty of the police, supported by other security agencies to adequately secure the elections.
Buhari spoke at the convocation and passing out parade of the First Regular Cadet Course at the Police Academy, Wudil, Kano State.
"You must do everything possible to make the election violence free to avoid ballot box snatching, multiple voting, vote buying on sites, attack on electoral officers and other acts which might negatively impact on the elections and their outcome," he said at the event attended by Governor Abdullahi Ganduje of Kano State, Mohammed Badaru Abubakar of Jigawa State, the Inspector-General of Police, Ibrahim Idris and other senior police officers.
"The elections must be conducted in a violence free environment for it to be adjudged credible, free and fair in the eyes of both local and international observers," he said.
The President pledged that his administration will continue to do all that is possible to make the Nigeria Police efficient and responsive to the security needs of the country by providing the necessary assistance to make its operations technology based.
While congratulating the graduands on successfully completing the five years training programme in the institution, President Buhari enjoined the new officers to be courageous, brave and determined in the fight against all forms of crime in the country.
The President noted that he was happy to be the first serving President to witness the passing out parade of the first batch of Nigeria Police Academy Cadet Officers.
"You should consider yourselves privileged, not only for being able to complete the course but for being adjudged worthy in character, fitness and in learning to pass out as Cadet Assistants Superintendents in the Nigeria Police Force," he said.
A major highlight of the event was the presentation of a sword of honour to the best graduating Cadet Assistant Superintendent of Police, Shuaibu Aminu by the President.
He also presented an award to the best female graduating Cadet Assistant Superintendent of Police Evangeline Babuba.