Nengi arrived at Ghana on the 28 of January, where she was welcomed in a grand style by her fans. She came in an exotic private jet and after she arrived at the airport, she was escorted to her hotel with a convoy of exotic cars like Rolls Royce, Range Rover and Prado jeep.
Ever since Nengi went to Ghana, she has been enjoying herself. She has been trying out new food, going on media tours and touring the country.
Yesterday was Nengi's meet and greet, and as expected, her fans were present, and they gave her 1 million Naira cash gift.The theme of the event was " All White party". Just like the theme indicates, all of Nengi's fans who came to the meet and greet, wore white outfits.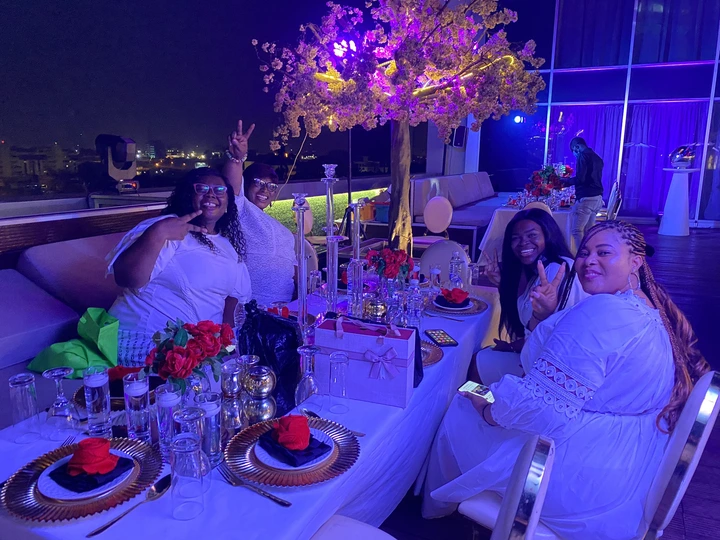 See what the fan said: