Reno Omokri has taken to his official Twitter page as he reacts against the imposition of hijab for female Muslim students in mission schools. According to Reno, If Christians can't run a piggery in Kano, because of Sharia, why should Christian missions schools that were forcefully taken over by the military be made to accept hijab wearing students?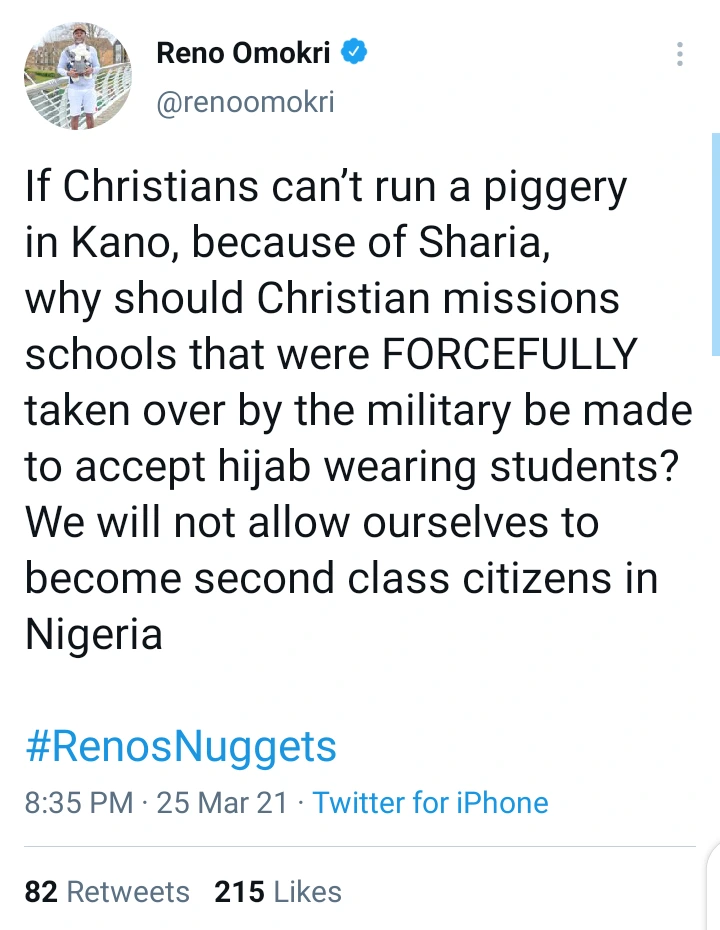 This is coming days after the governor of Kwara State, AbdulRahman AbdulRazaq made an approval in order to ensure that Muslim female students put on hijab even in mission schools within the state.
Christians allegedly opposed the decision of Gov. AbdulRahman AbdulRazaq which resulted in violence between them and the Muslims within the state. It is obvious that Reno's statement goes against the decision of the Kwara State government despite the current state of the issue regarding hijab controversy.