Human rights activist and convener of Concerned Nigerians, Deji Adeyanju has come under heavy attacks online for alluding that Indigenous People of Biafra IPOB, will soon degenerate into committing acts of terrorism since according to him they now carry weapons like AK 47.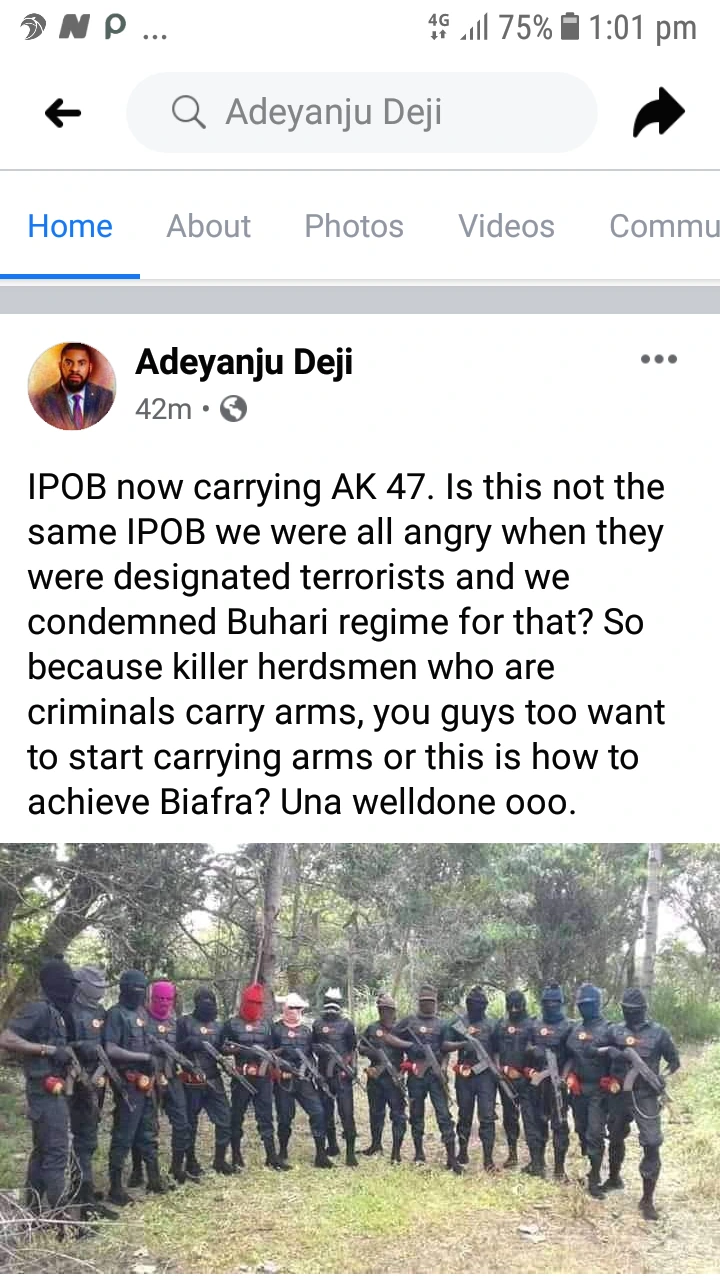 He wondered why IPOB that many people were not happy when it was declared a terrorist organisation will now turnaround to bear arms just because some criminal herdsmen also bear arms.
He said "IPOB now carrying AK 47. Is this not the same IPOB we were all angry when they were designated terrorists and we condemned Buhari regime for that? So because killer herdsmen who are criminals carry arms, you guys too want to start carrying arms or this is how to achieve Biafra? Una welldone ooo"
While some supporters of IPOB and its security outfit known as Eastern Security Network ESN defended the creation of the outfit.
Deji also wrote "After IPOB supporters finish saying nobody has monopoly of violence, the next thing they will say will be nobody has monopoly of terrorism"
Many supporters of the ESN and Nnamdi Kanu are not happy with him as they have come out in their large numbers to attack him.
The first post have already generated more than 3000 comments in about an hour, and most of the comment are against Deji.