As the development of a full scale war emerges countries at conflicts tend to publicly recognise and thank their allies inorder to show their level of external support for the sake of future help.
The Israeli Prime Minister has excluded Nigeria as he revealed the countries that are resolutely standing and supporting them during their crisis with the Hamas who are said to be terrorists.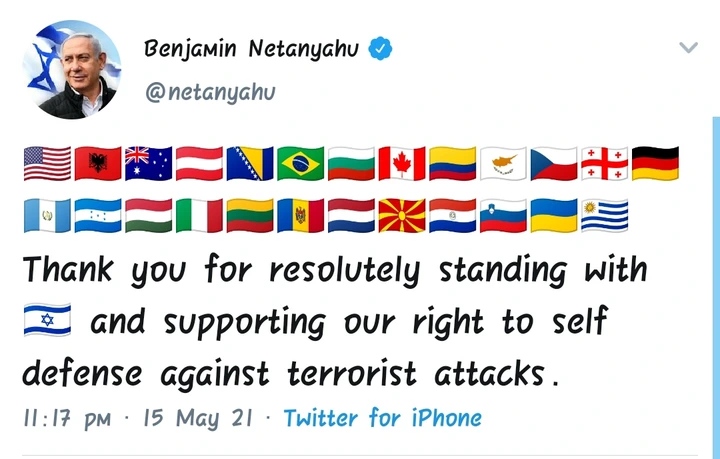 President Muhammadu Buhari over the years as shown support to Benjamin Netanyahu. In April, 2019, President Muhammadu Buhari sent congratulatory messages to the Israeli Prime Minister following his election victory.
Israel excluding Nigeria from the list may also be as a result of the Turkish President openly asking President Buhari via a phone call to support Palestine who are currently at conflict.
As a result of Nigeria's good relationship with Israel in the past, about two years ago, Israelis were willing to help Nigerians fight insecurity especially to end the Boko Haram insurgence in the North East zone.
The ball is in the court of President Muhammadu Buhari to either make a stand supporting their long term ally, Israel or follow the advise of Turkish President, Recep Tayyip Erdoğan to help Palestine.