Few days ago, some people advised Nigerian Comedian, Ada Jesus to go to a shrine and tender an apology to those whom she allegely offended, as they believed that her problem was spiritually oriented. But who is he that speaks when God hasn't spoken? Who is he that says no when God has said yes. Today, she is celebrating her birthday as she is year older today.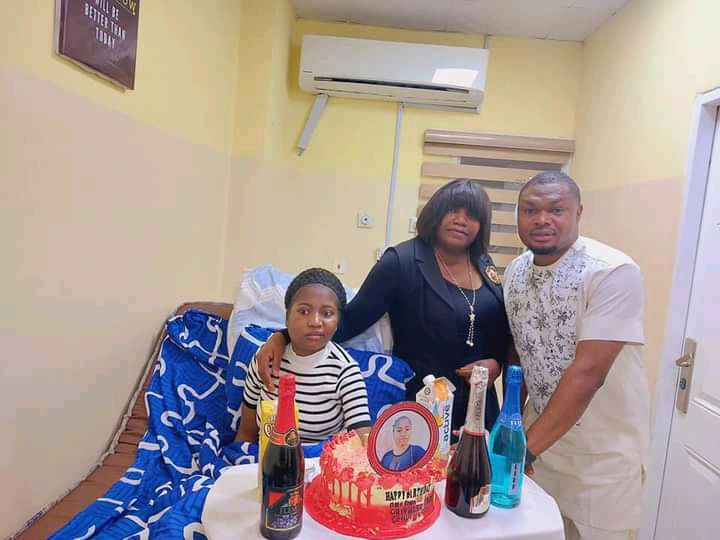 While Ada Jesus' family were carrying her from one place to another seeking for a solution to her problem, Nigerian billionaire businessman and philanthropist, Marksman Chinedu Ijiomah came to the rescue and offered to pay her bills so that she gets treated, as he believes that no man has the monopoly of taking another man's life. One thing that is certain in life is that all power belongs to God and that there is nothing He can't do.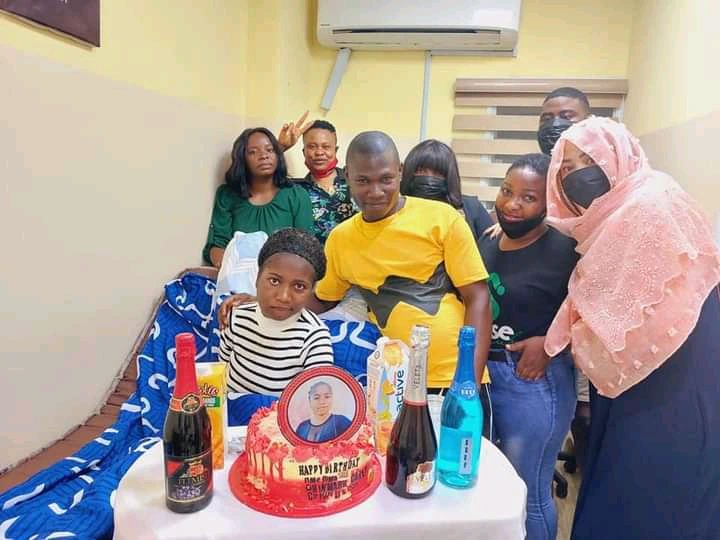 Since Ada Jesus was admitted in a hospital, photos have been going viral showing that she is responding to treatment. Today, Harrison Gwamnishu and friends decided to celebrate Ada Jesus' birthday in style. Sickness couldn't stop the birthday celebration from taking place, indeed God is winning forever. They made a cake for her and I believe the presence of people around her in such a turbulent time, would mean a lot to her.