The US election results were counted and Joe Biden won the election with a massive vote of 80 Million and he was officially announced as the winner of the election and he's going to be 46th President of the United States of America. But his opponents Donald Trump didn't acknowledge the results of the election, he said the Election was rigged and part of his votes were stolen for Joe Biden to win the election.
Donald Trump and his campaign team believe there was a fraud during the counting of the election by the vendor, Dominion. He said Joe Biden votes were loaded into Dominion software multiple times for him to get that number of votes, and he insisted that Dominion software and equipment must be Investigated.
Donald Trump said:
We will soon be learning about the word "courage", and saving our Country. I received hundreds of thousands of legal votes more, in all of the Swing States, than did my opponent. ALL Data taken after the vote says that I couldn't lose unless FIXED!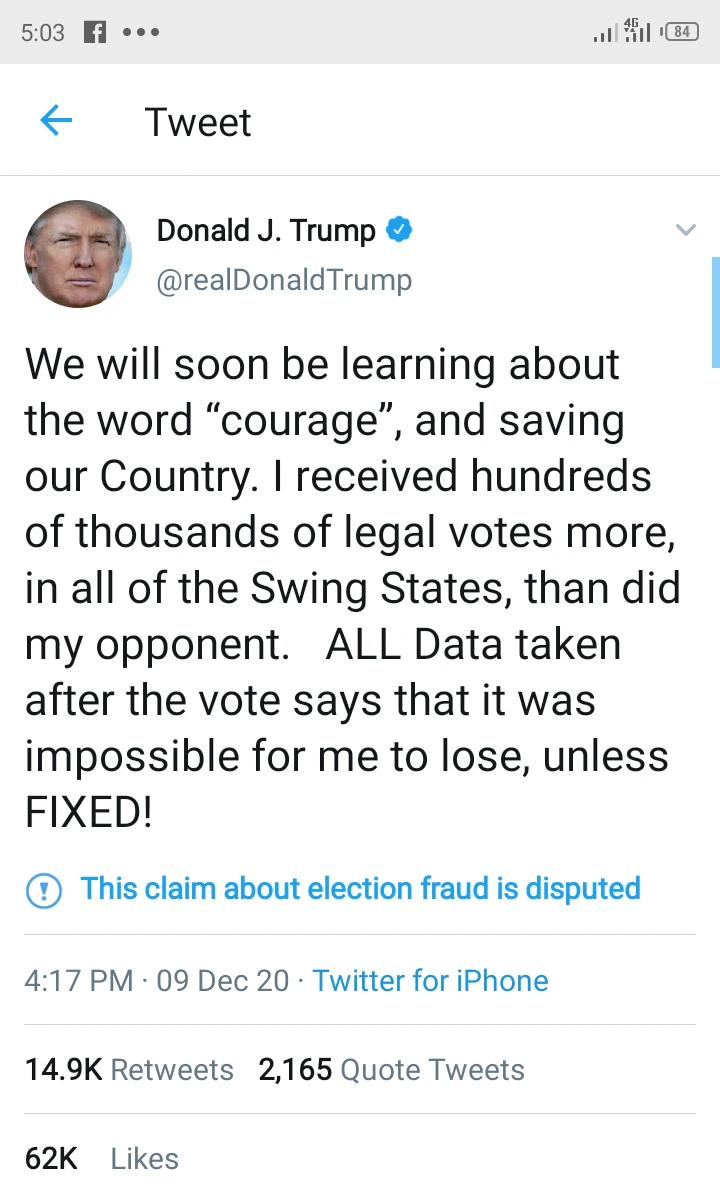 Today, Donald Trump said Non of the past US election President won these two states and still lose the Election to his opponents, the two states are Florida and Ohio
Donald Trump said:
No candidate has ever won both Florida and Ohio and lost. I won them both, by a lot! #SupremeCourt