Mr Reno Omokri is at it again. Reno has always catch the attention of young Nigerians with his nuggets and strong criticism of president Buhari on twitter. 
Reno recently took to his official twitter account to say that "Buhari's nepotism has so divided Nigeria" and that he "wonder" if the country can even recover all lost ground in the years to come.
He believes that the corruption rate in Nigeria in this present administration is second to none especially when one consider the amount in debt and no tangible economy or infrastructural projects or development to back it.
Mr Reno also feels that Mr President's wife is even tired of the situation and that is the reason she has traveled to Dubai.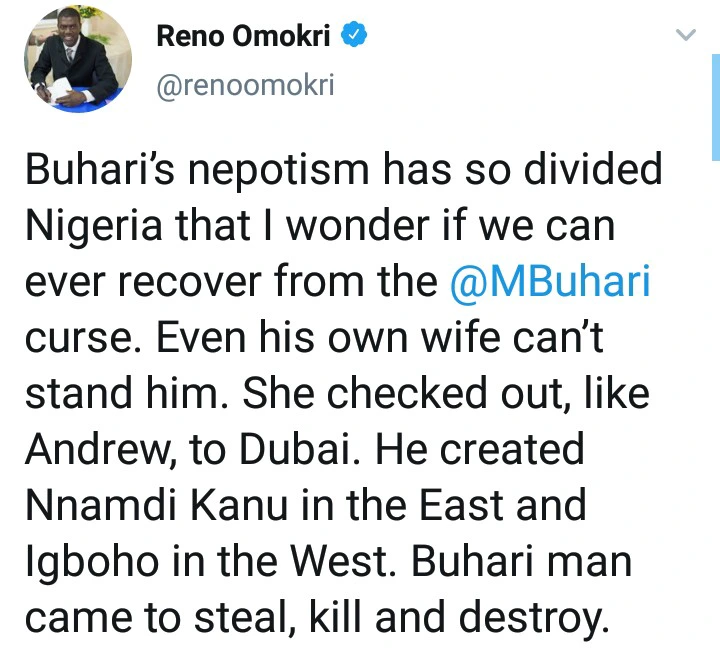 He is also of the believe that Buhari's government has given rise to different agitations as people are tired of the economy especially the insecurity challenges.
He said: "Buhari's nepotism has so divided Nigeria that I wonder if we can ever recover from the @MBuhari curse. Even his own wife can't stand him. She checked out, like Andrew, to Dubai. He created Nnamdi Kanu in the East and Igboho in the West. Buhari man came to steal, kill and destroy."