Irrespective of the fact that Nigeria has been regarded to be the giant of Africa, we still experience the same fate like other neighbouring countries do.
Some countries in the the African coast have experienced much cases of poverty and lack of Infrastructural development. Nigeria is not an exemption to this as there are millions of poor citizens who live below the normal standard of living. Many find it difficult to eat there square meals or even survive because of one problem or another.
Over the years, President Buhari has always brought up programmes in other to help poor Nigerians. Although he has tried in some areas, his presence needs to be felt by ensuring that these goods and services reach the right hands. Many job opportunities have been created, but they end up becoming the lot of politicians who only care to satisfy their personal uses.
Buhari has ordered the immediate increase of social investment programmes such as the N-power and other sectors. This would see to the increase of the income of beneficiaries. As stated, one million naira would be added to the revenue of these sectors for youth empowerment.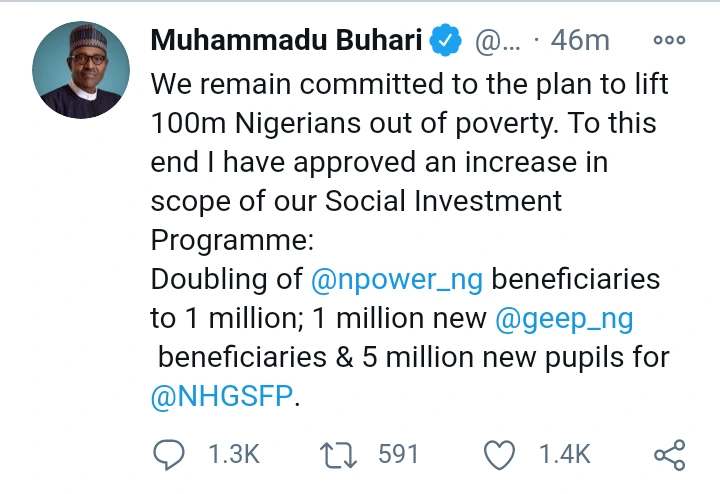 What do you think about this? Is this a welcomed development? Is the President trying to eradicate Poverty in Nigeria at all costs?