The beginning of the year is usually marked with so many prophecies from men of God and other individuals, Uche Maduagwu is a controversial personality who likes to address issues within the society especially in the lives of Celebrities
He recently dropped a post where he stated that Juliet Ibrahim, a famous Ghanian actress will get married this year 2021, Juliet is a mother of one, who had her son 10 years ago. According to Uche, this prophecy will happen in few months.
In his words he said.
"Dear Juliet God's plan for you in 2021 would lead to a blissful marriage few months, go and write it down, this year will favor any woman that says amen"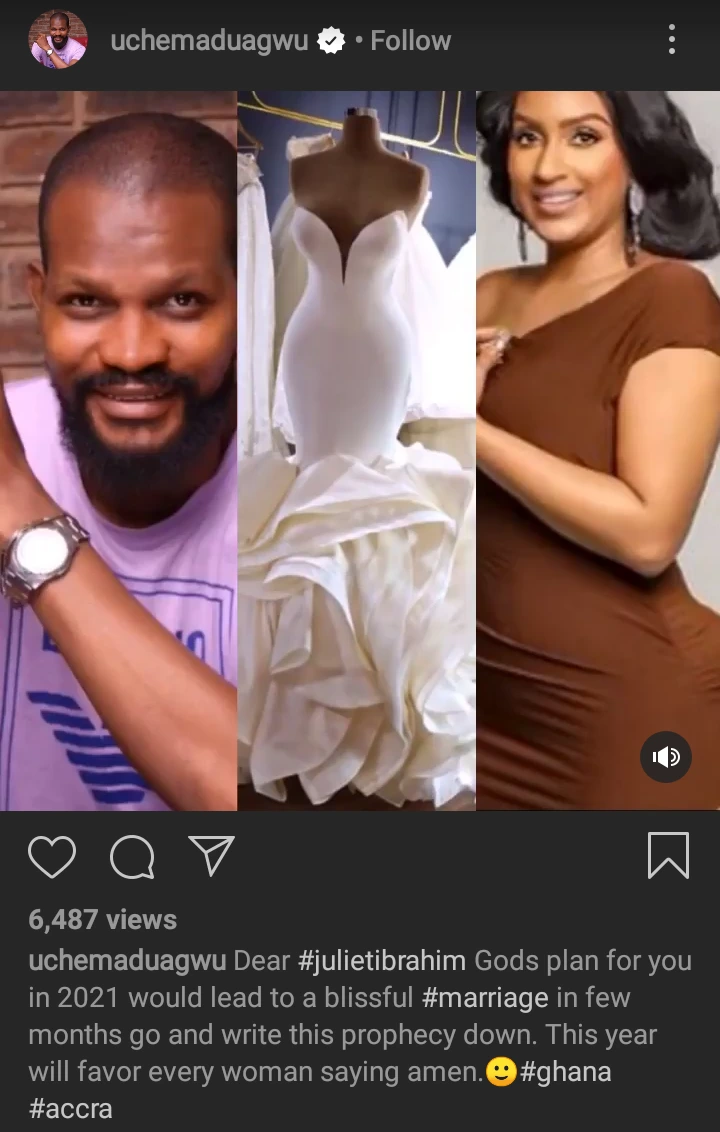 We are not yet certain whether this prophecy is from God because Uche Maduagwu is not a known prophet or man of God, rather he is known for speaking about issues in society, he has dragged Davido and his fiancee in the past concerning their supposed marriage.
This might be mere speculation, so we all keep our fingers crossed as the year rolls by but it will be a thing of joy for Juliet if she walks down the aisle with a man she loves