The November 2020 U.S. election came with many sagas as Donald Trump claim that the election was rigged in favor of his opponent Joe Biden.
The final decision of the election will be made tonight and Mike Pence the vice president of the United States of America will read the final verdict of the election.
Donald Trump wanted Mike Pence to give his support for the Republicans by deciding not to read the final result. Here is what he said in a tweet to encourage Mike Pence to support them.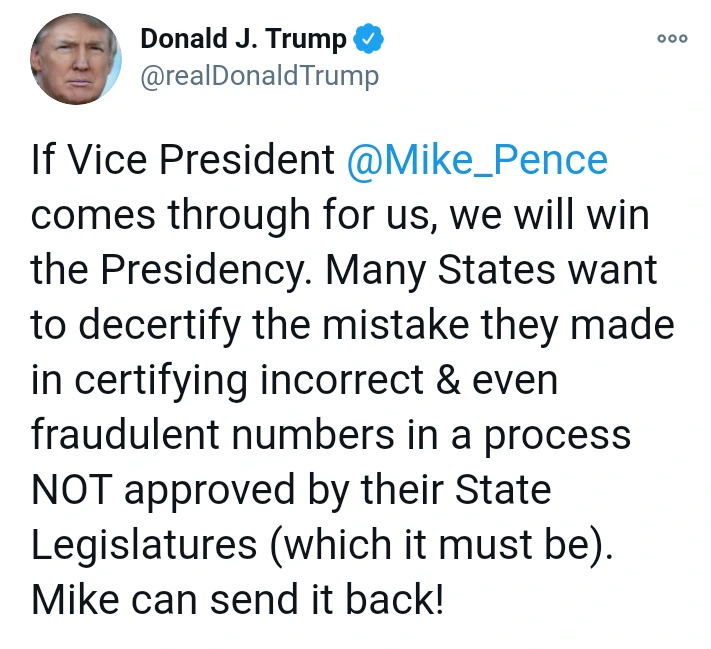 "If Vice President @Mike_Pence comes through for us, we will win the Presidency. Many States want to decertify the mistake they made in certifying incorrect & even fraudulent numbers in a process NOT approved by their State Legislatures (which it must be). Mike can send it back!"
It seems the vice president refused to do as Donald Trump want him to and that explains the dissatisfaction of Trump as he lamented in a tweet quoted below.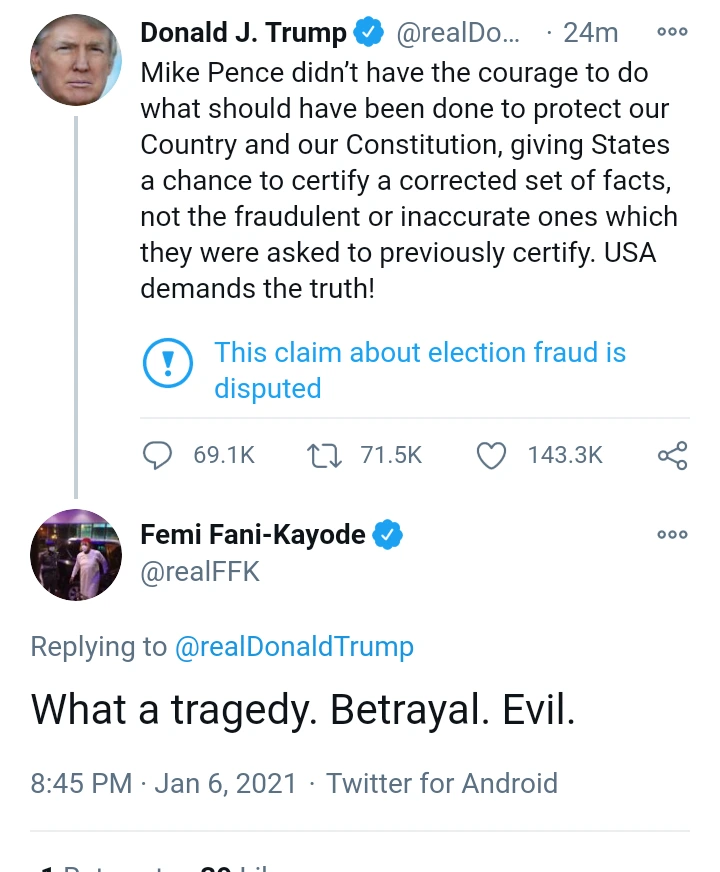 "Mike Pence didn't have the courage to do what should have been done to protect our Country and our Constitution, giving States a chance to certify a corrected set of facts, not the fraudulent or inaccurate ones which they were asked to previously certified. The USA demands the truth!"
Femi Fani-Kayode who has been supportive of Donald Trump also lamented as he replied to the president with the words below.
"What a tragedy. Betrayal. Evil."
FFK thinks Trump was betrayed by Mike Pence and that explains his reaction to Trump's tweet.
As it stands there seems to be no hope for Donald Trump to remain the President come on the 20th.
What do you think?