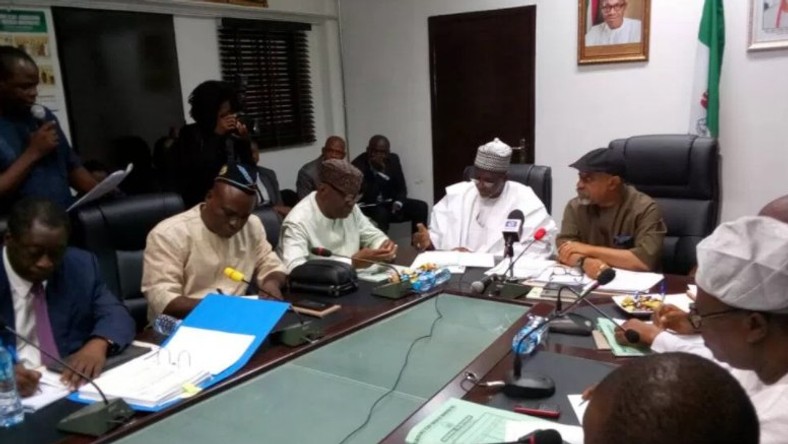 The Academic Staff Union of Universities on Wednesday resumed discussion with the team set up by the Federal Government to renegotiate the 2009 agreement with staff unions in universities, polytechnics and Colleges of Education based on the principle of collective bargaining.
The five-man Federal Government renegotiating team has Dr. Olawale Babalakin, as its chairman.
The meeting, which stated at about 10am, ended at 4pm.
Babalakin, who is also the Pro-Chancellor of University of Lagos, confirmed the meeting with the ASUU team to reporters at the headquarters of the National Universities Commission in Abuja.
He said the government team had a positive discussion with ASUU team led by its National President, Prof. Biodun Ogunyemi.
He said the government team was hopeful of finalising negotiation with the union.
Babalakin said: "We have resumed negotiation. The government team and the Academic Staff of Universities were appropriately represented and we had very positive discussion and we actually hope that we are on a good path for finalising the negotiation.
"There were healthy discussions on topical issues and both sides made extensive contributions for the benefit of the university system. The negotiation, you have to seek the consent of the other party before you make such disclosures.
"But at the stage of signing an agreement, we will be willing to tell you all the headlines and all the important issues.
"Both sides are determined to put an end to this. So I reckon that it will happen within the fastest possible time."
Asked where the committee was with the renegotiation, Babalakin said: "It is the same negotiation. We had an interlude and that interlude is over and we are now back to where we left it at the time we had the interlude.
"So it is a continuous negotiation for the betterment of the education system.
On what the focus of today's discussion was about, he said: "There are so many issues. ASUU submitted a time table today. If I can speak broadly, there are over twenty issues in that time table.
"So it is not a singular issue. There are many issues to be discussed and they will all be discussed.
"I am aware that even before this meeting, there were a memorandum signed with the federal government and that memorandum was presented to us among the papers that we saw. So I believe there is some progress, we just want a comprehensive one."
He added that the federal government would find solutions to the issues raised by ASUU.
However, when contacted, ASUU President, Prof. Ogunyemi, promised to get back to our reporter.