Former President, Olusegun Obasanjo has finally spoken concerning the ongoing crisis involving herdsmen in Oyo State and Ondo State.
The former President said that President Buhari should have instead tried to prove that herdsmen are innocent of the accusations being labeled against them in Nigeria.
'We all know that herdsmen are Fulanis", he said.
In the video which was posted about one hour ago, Obasanjo said when a particular tribe is being accused of something, it is only right for the president to do his best and prove the accusation wrong.
He frowned that instead of the president to prove that these accusations are baseless, he resorted to creating colonies of herdsmen.
Who will allow you build a colony in his backyard? Obasanjo asked.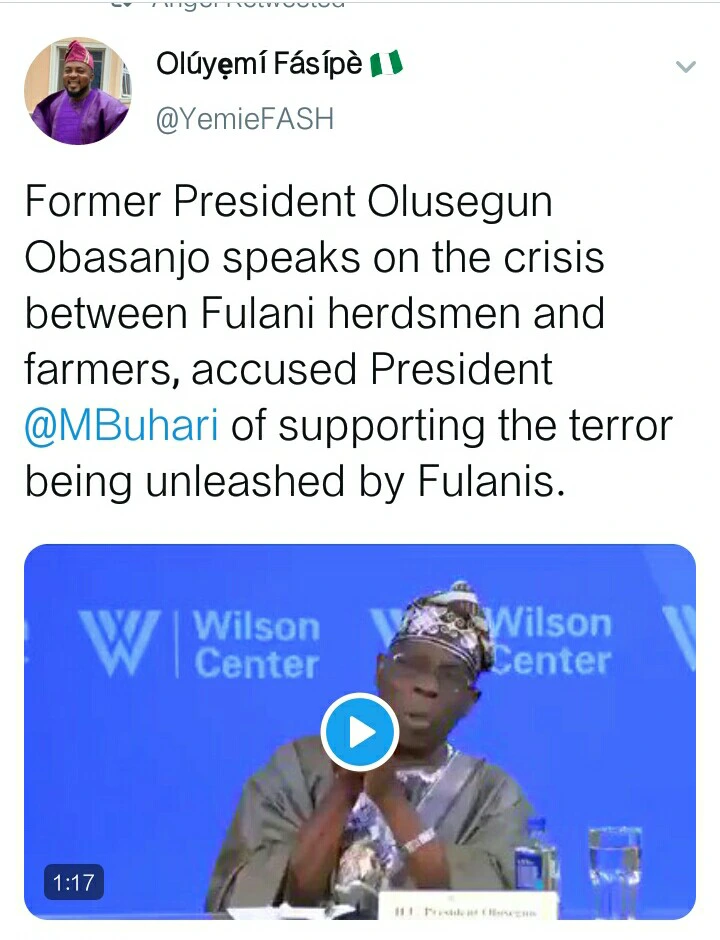 He said these are the things that should have been addressed in Nigeria but rather the president decided to create colonies of herdsmen.
Obasanjo said nobody will accept you to build a colony of herdsmen in their state until you prove that the accusation against them is wrong.
Is he right to say this or not?