Celebrity bar-man and business Cubana Chiefpriest has just done as he has declared interest in running for the Federal House of Representatives come 2023.The lmo state born brand ambassador and liquor retailer made this known as he hosted the governor of Kogi state recently in his bar called d_angels bar in Owerri Imo state.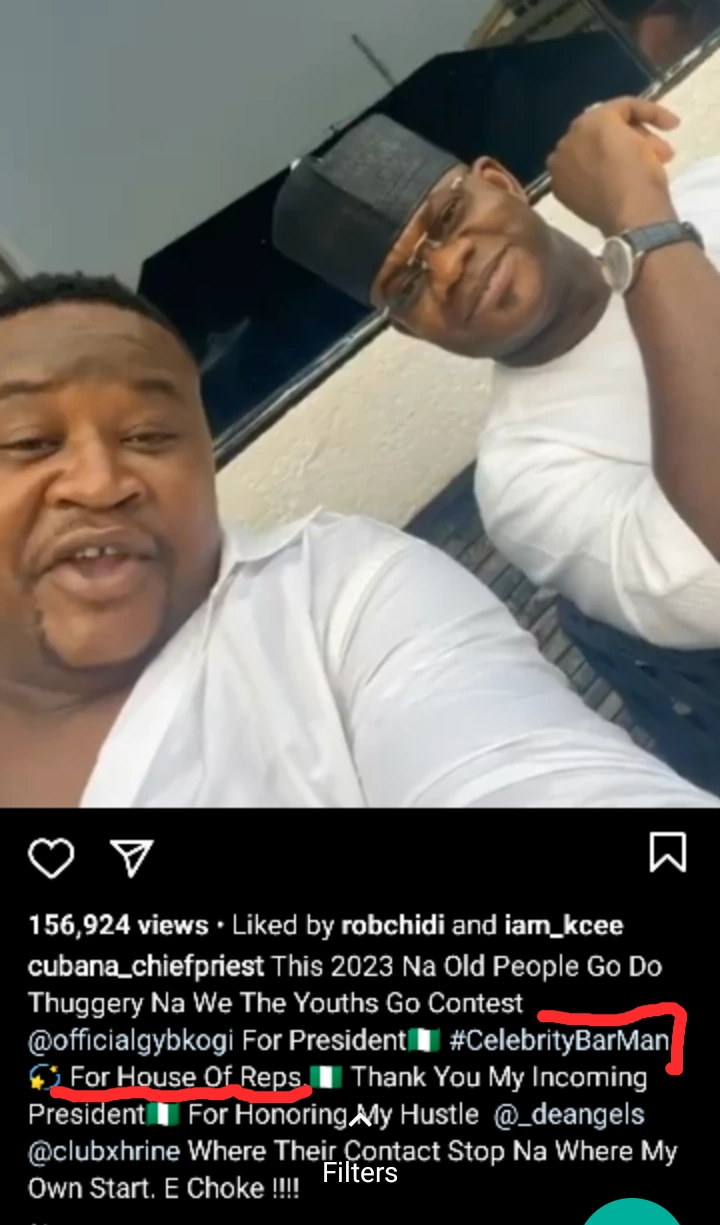 He also used the same post to state that come 2023, the older generation of politicians will do the thuggery while the younger generation will contest and occupy political positions.
It is indeed a good idea for youths like Cubana Chiefpriest to run for elections, because it is necessary that youths get involve in the politics of the nation in order to bring in fresh and innovative ideas that will grow the nations economy. However, it is not about youths contesting but by being transparent and accountable whenever they occupy any political position by 2023.