Truly, in this life nobody is perfect. Everybody have their flaws, probably visible, or not. A lady has taken to his Twitter page to reveal what she thinks men will never lack even if they do lack money, and height.
A Twitter user who goes by the Twitter name "Lady luxe" claimed in her tweet that what men will never lack is audacity. She wrote in her tweet "men may lack money, they may lack height, even common sense. but one thing they'll never lack is the audacity"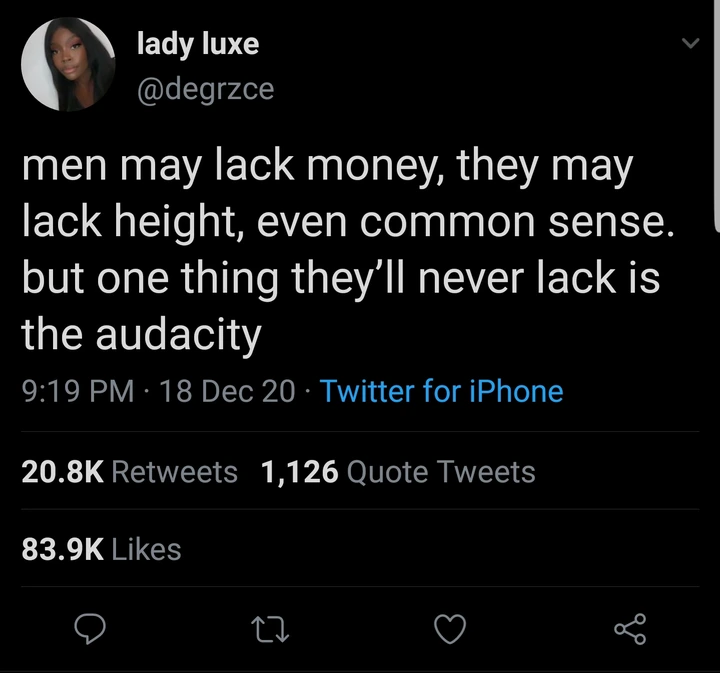 This Twitter user "lady luxe" has successfully gained the attention, and the reactions of other Twitter users through her hilariously shocking revelation.