We all know that NCDC keeps Nigerians updated daily on the rise and fall of Covid-19 cases in Nigeria.
They carry out their updates through various means like; several social media platforms, Radio stations, and the TV. For a while, it seemed like Covid-19 was no longer in Nigeria, but the figures started going up again this December.
To be sincere, it's becoming alarming. On the 19th of December 2020, NCDC recorded over 900 Covid-19 Cases in the country, with Abuja topping the list for the day.
However, many Nigerians were angry with the update, and these made most of them react in different funny ways. Before we see how different angry Nigerians reacted to NCDC's post,
Check out what NCDC post below.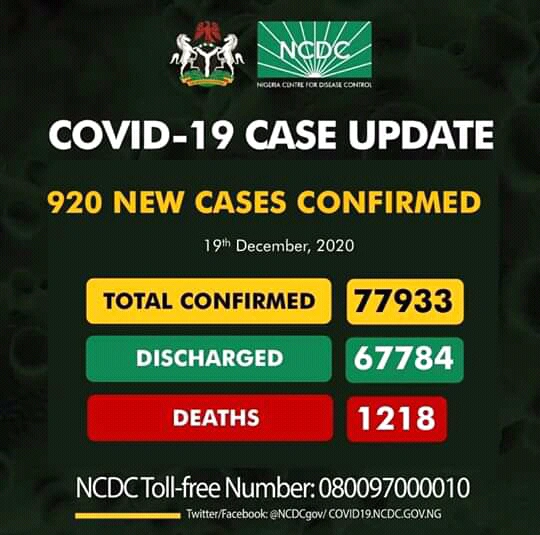 Minutes after they dropped this update on Covid-19 cases in Nigeria, these are screenshots showing how several angry Nigerians reacted to the post.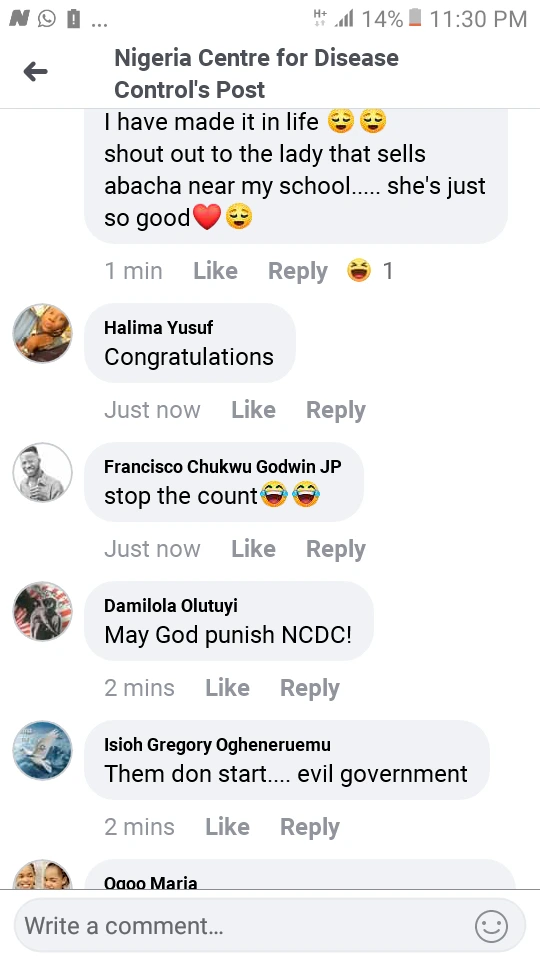 What do you think of NCDC's latest Covid-19 update?