One of the Nigerian popular author, Reno Omokri is yet back down on security issues, he has been trying to get the government attention over the increment of high rate of insecurity.
Reno Omokri is challenging the government over insecurity issues in the country he has moved online again and he said that "If I offer that sycophantic Buhari aide, who boasted about no fuel scarcity in December, $50,000 to travel to Kano from Abuja without security, he will refuse. That's the reason there is no fuel scarcity. Nobody is traveling, because interstate traveling is like a death sentence!"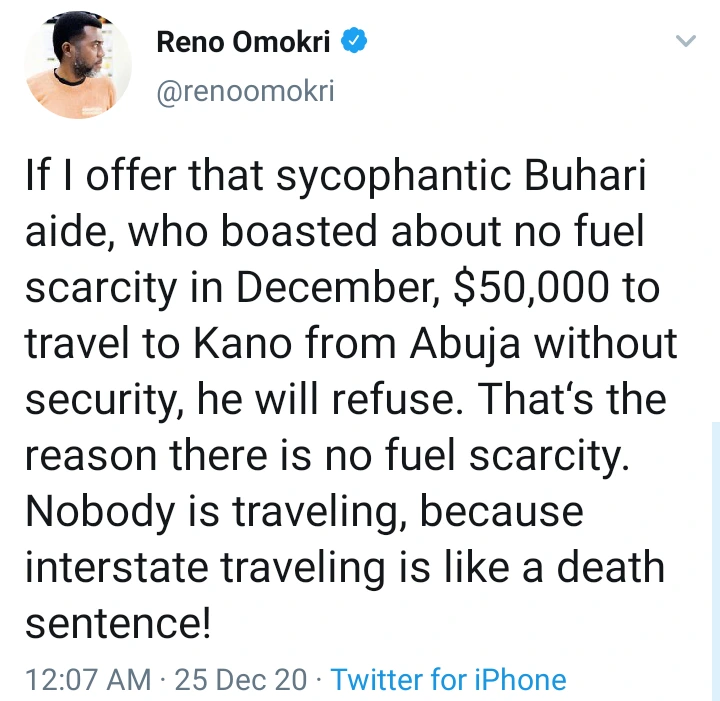 Please make you're safe during this yuletide season as it is now, the country is not in good state at the area of security. The popular militant in Nigeria named Boko Haram is ready to kill anyone during this period.
Most especially in the northern state or parts of the country, everyone must be careful.