One of the ardent supporter of President Donald Trump in Africa, Chief Femi Fani-Kayode has stated again what will happen today, the 6th of January.
He stated on his verified Facebook page that today is the day in which the destiny of United States of America and the entire world will be determined.
The former Minister of Aviation and People's Democratic Party chieftain said the American congress and Senate will meet jointly with the 'Electors' of each state for a certification of the Presidential election.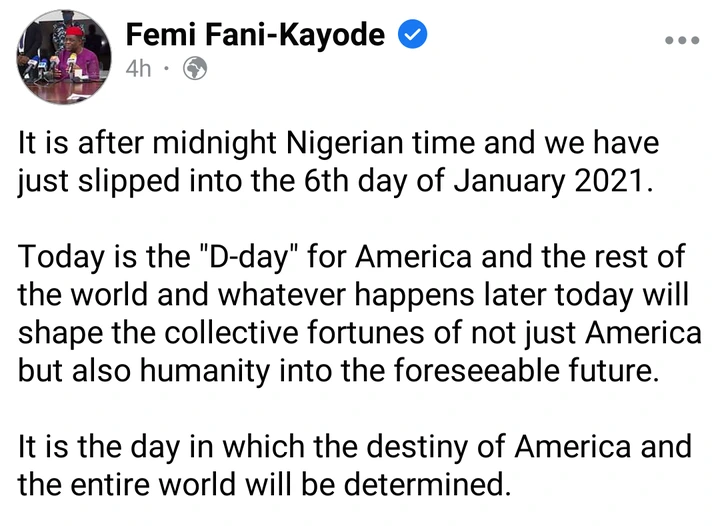 He hoped that the incumbent President, Donald Trump will be declared winner of the November 3rd United States of America presidential election.
He added that today is the day in which Joe Biden and his vice,Kamalla Harris and the Democrats will finally be exposed as fraudsters,liars, and scammers.
Do you think the American congress will finally declare Donald Trump as the authentic winner of the USA Presidential elections after today's meeting?