Former Nigerian Vice president Atiku Abubakar made a passionate appeal to the newly Sworn in president of the United States Joe Biden to look at the lingering Security problems in Nigeria.
Atiku while congratulating The new president and his vice, Kamara Harris, on their victory, said Nigeria has come to the point that the country needs to help of the American in order to defeat the Boko Haram insurgents completely.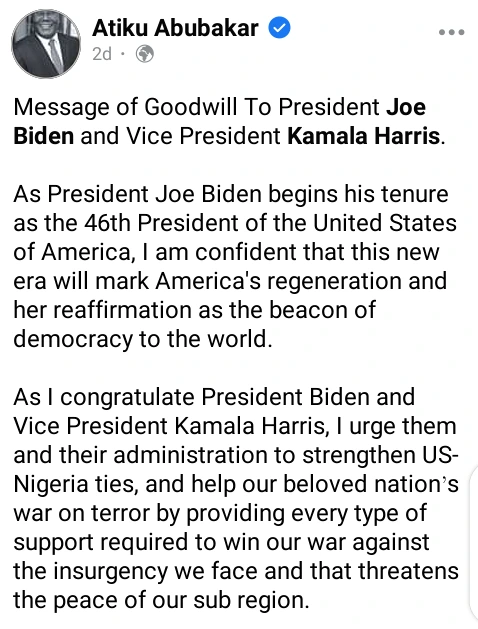 Few hours after Atiku made the post on his social media, an America professor, Steve Hanke took to his Twitter account to comment.
The professor who is vast in all the happenings across the world said Atiku's post is pointing to the fact that the country can no longer handle the security challenges anymore.
He said the for Atiku to make such remarks, it goes to show that the problem is beyond what the government can control.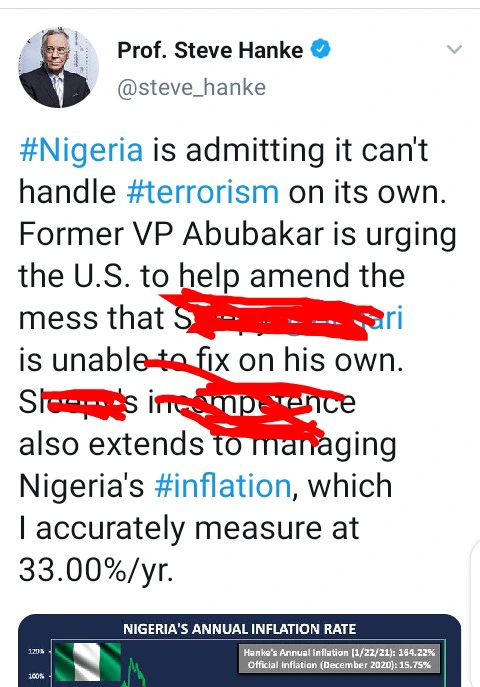 "#Nigeria is admitting it can't handle #terrorism on its own. Former VP Abubakar is urging the U.S. to help amend the mess that @Buhari is unable to fix on his own. incompetence also extends to managing Nigeria's #inflation, which I accurately measure at 33.00%/yr. " The professor said.