The Northern part of Nigeria is being attacked by the Islamic State in West Africa or the Islamic State's West Africa Province, formerly known as Jamā'at Ahl as-Sunnah lid-Da'wah wa'l-Jihād and commonly known as Boko Haram, is a jihadist terrorist organization based in northeastern Nigeria, also active in Chad, Niger and northern Cameroon.
Ever since the group started in 2001, several people has been killed and villages abadoned, despite the military efforts in eradicating this terrorists, Amnesty International reports that older people are often more exposed to the terrorists brutality as they are usually amongst the last to flee. Citing the story of a 80 years old woman from a village in Adamawa State, they narrated how her village was invaded by the terrorists group and she didn't run, when they asked her why she didn't run like the others, she said " This is my house and am not scared of dying."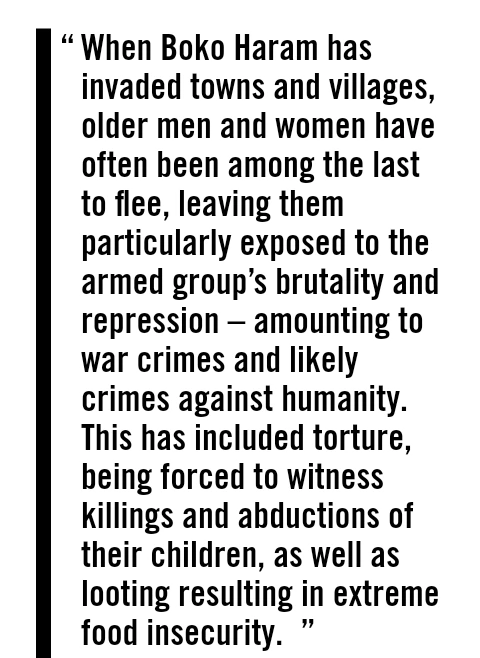 Angered by this, they suggested that instead of killing her, they should put her in great pain. Hence they brought out a knife and stab her on her foot. Insecurity has become an important topic for northerners and questions are being asked daily. When will all this ends?