The struggle for Biafra can be traced back to the 19's when Sir Odumegwu Ojukwu and others did all they can to make the Igbo people break off from Nigeria and own their dream nation, Biafra.
Some hours ago, Daily post news media gave us reports that Nnamdi Kanu has promised that Biafra nation will supply oil to Togo, Ghana, Ivory coast and other neighboring Western African countries.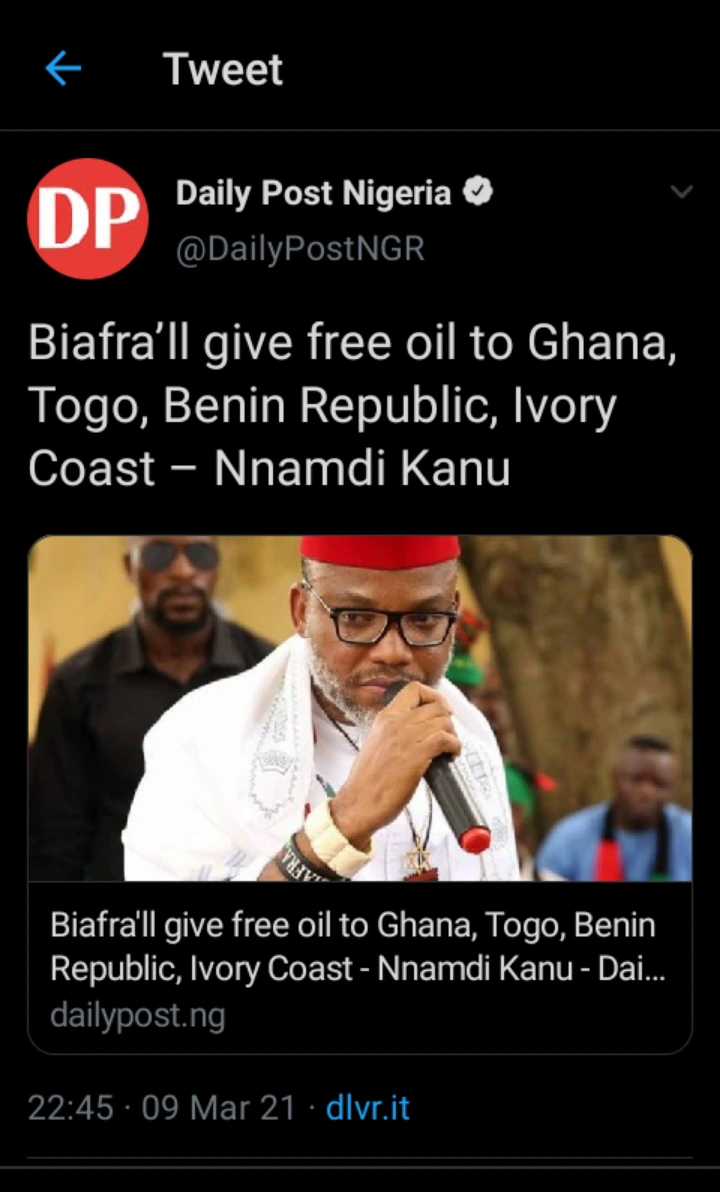 The news have been causing traffic online as people ponders differently on the statement and react massively in diverse manners. But a beautiful lady caught my attention when she commented on the post via Daily post Twitter handle.
The lady with Twitter handle @Sugar Cane, made her reply simple as she said that "Biafra doesn't own Niger Delta Oil."