A former Minister of Education in the Federal Republic of Nigeria Oby Ezekwesili has called President Muhammadu Buhari the most selfish person she knows of in the country right now.
This statement was made during a program on Channels Television entitled Politics Today; Finding a Lasting Solution.
She was reacting to the security situation in the country. You will recall that there has been several issues of insecurity in the country of recent. Especially, that of the abducted school boys that were later released.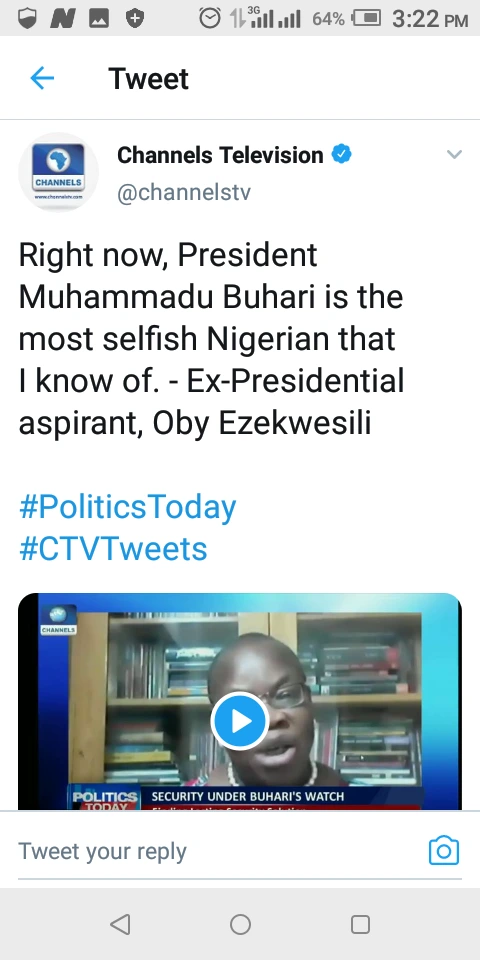 According to a video sourced from a Tweet on Channels Television official Twitter page the program was hosted virtually from Channels Lagos Studio While Oby Ezekwesili joined from the Abuja Studio.
However, it seemed Oby Speech was a little over the board as the host of the program quickly cut in thereby cutting her off. The host said the views that Buhari is the most selfish person is totally hers (Oby Ezekwesili) and Channels Television can't be held responsible for such views. This statement by the host of the program has generated alot of reactions from the followers of Channels Television.