This newly acquired 24 coaches train will grace the Lagos-Ibadan line and the trains will run 16 trips daily when operations begins next month.
Some days ago, Nigeria took delivery of these train coaches that were ordered in the month of March, 2020.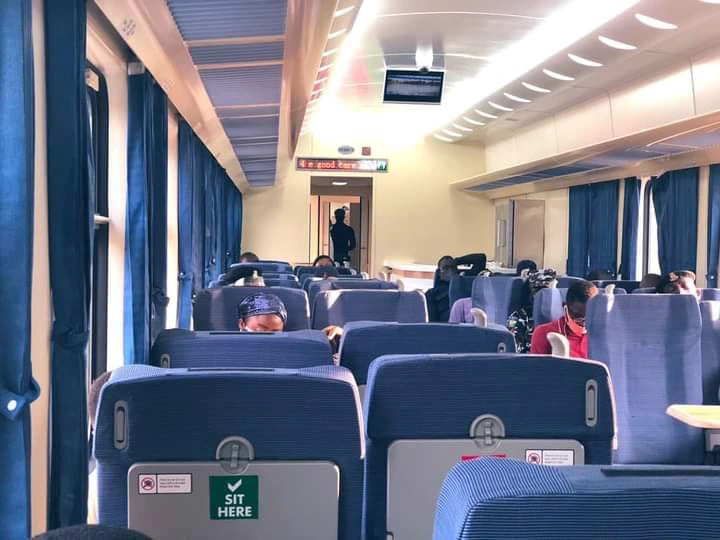 These coaches have been transported to Nigerian train base in Papalanto, Ogun state and out of the 40 coaches and 2 sets of DMU that have just landed, 20 coaches and 1 DMU are going straight to Lagos-Ibadan railway when operations begin.
Each DMU comprises 8 coaches and 2 motor cars (one motor car at each end, the 8 coaches in between).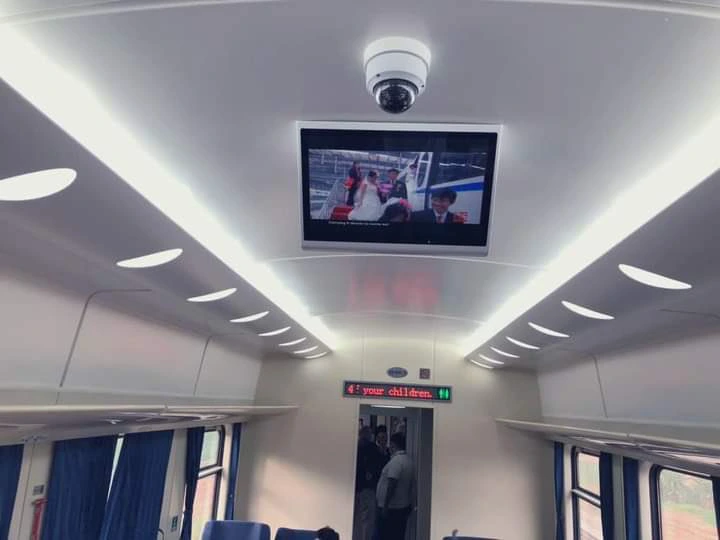 With this new achievement, one can comfortably reside in Ibadan and work in Lagos. So this is the best time to go look for a house in Ibadan.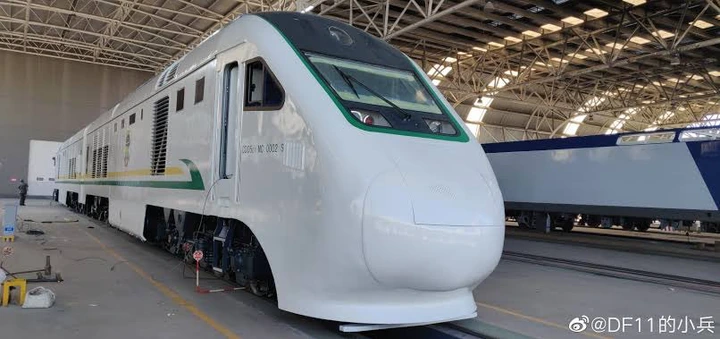 Brief update on the Lagos-Ibadan railway.
Lagos-ibadan rail would be the most congested route and the line would be the most commercial for Nigerian Railways Corporation. A whooping sum of $1.6 billion has been pumped into this project which started in 2017.
The track laying work on the main line for the Lagos-Ibadan railway was completed at exactly 12:08 pm, on March 28, 2020 by China Civil Engineering Construction Corporation (CCECC).
According to the Ministry of Transportation, headed by Hon. Rotimi Amaechi, the main building of Lagos Station, will become the largest railway station in West Africa with a holding capacity of 6000 passengers on completion.