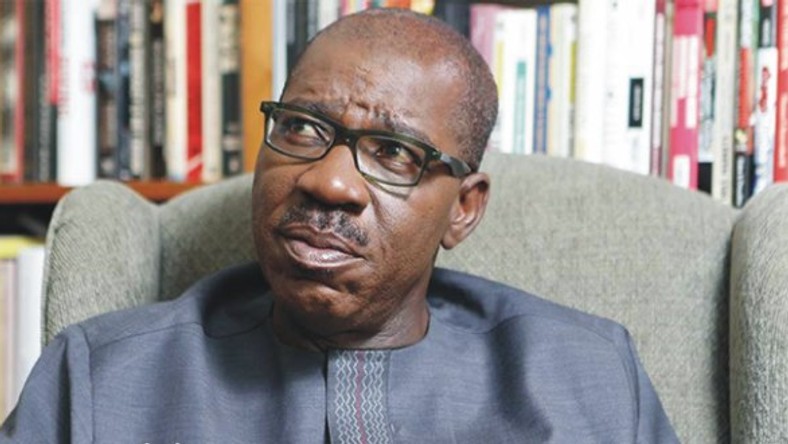 A socio political group, Equity Forum, has condemned calls by those it described as faceless collaborators, who have carried out media advocacy to stop the reelection of Governor Godwin Obaseki in the 2020 gubernatorial election in Edo State.
Coordinator of the group, Israel Iyare, who frowned at the decision to call on the governor's second tenure 'hurt', expressed total disbelief while urging the society to disregard the selfish interest of those he called 'few enemy of democracy'.
Recall that over 25 states across the country conducted its gubernatorial elections in the just concluded March 9, 2019, with Edo and six other states made to wait until 2020.
In a publication in one of the national dailies of March 18, 2019 captioned, 'Group to Obaseki; Stop second term campaign, focus on Gelegele Seaport project', is seen by the Coordinator as a ploy to distract the governor on his good works.
"We members of Equity Forum read with disbelief a report with the above caption, reported by the Vanguard Newspaper of March 18 2019 signed by one Calistus Osamoyi.
"We are bold to say that the said Calistus Osamoyi is not real but only existed for the sole purpose of signing the write up and or assuming he is real person he is not residing within the geographical entity know as and called Edo State.
"We believed that if he was residing within Edo State, he could have seen the great and unparalleled development going on in Auchi to lgarra Agenebode to Afuze, Ekpoma- Uromi to Benin and its adjoining towns and villages," he explained.
Iyare maintained that the Gelegele Seaport project and the industrial park were currently at expected speed to the admirations of the good people of Edo.
He expressed satisfaction over the governor's excellent achievement in the past two and a half years which he claims was demonstrated and acknowledged by Edo people through their churned out votes on March 9, 2019 for more development.