Reno Omokri has has taken out his time to attack back a Muslim Man for attacking him and Christianity on twitter. Reno Omokri is a man who always says things the way he sees them.
In a tweet he made this afternoon, he decided to respond to a Muslim Man who goes by the name "AnasDah53266778" for insulting him and his religion.
The young muslim man while responding to a tweet made by Reno Omokri about Bishop Matthew Kukah, insulted Reno Omokri stating that he is as blind as his religion. He went on and told him that enough is enough and also referred to him as a coward.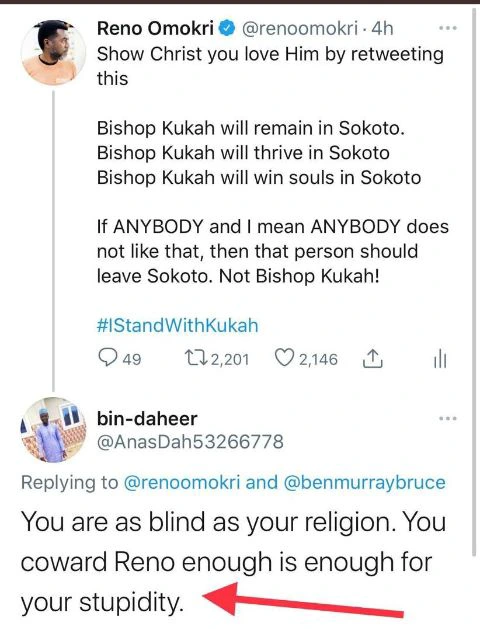 While replying the young man, Reno made it known to him that people like him always give what can't take. He went on and stated that if he says about Muslim what he has just said about Christianity, their probably will be blood spill. He went on and stated that if Christians insult Mohammed, El-Rufai may demolish churches.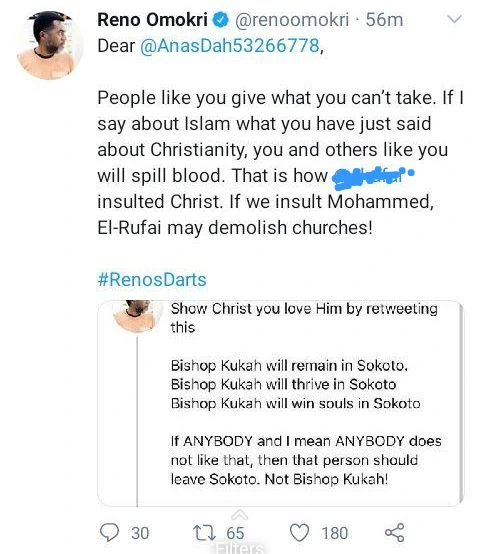 Reno Omokri was the former special assistant to former president Goodluck Jonathan. He is a strong critic of this present administration. He has on several occasions criticized President Buhari and his APC led government.