Northern leaders and Civil society groups have continued to speak against the challenges facing security in the Northern part of Nigeria. Adamu Garba, the Chief Executive Officer (CEO) of IPI group limited recently called on Northern youths to "Speak up louder", and his statement has drawn the opinion of various individuals.
Just days ago, Nigeria's Minister for defense Bashir Magashi Nigeria is safer than it was before President Muhammadu Buhari took over governance of the country.
Adamu Garba however called on the Northern Youths by saying, "Dear Northern Youth, Speak up! Louder against the security situation in the North. Let the President hear security briefings from US today not his security chiefs, So SPEAK UP LOUDER!
We cannot have the President when we die. Our President is for now, not even tomorrow, but NOW"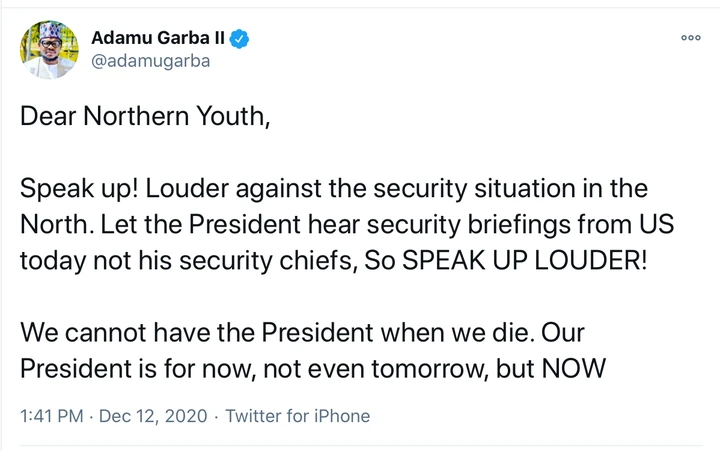 Replying Adamu Garba, a man who identified himself as Obi Christian Umeh said, "North is very calm now, Buhari has defeated Boko Haram".