Yesterday wasn't a good outing for FC Barcelona, but Lionel Messi will take some positives though from a disappointing display at the Camp Nou.
The Catalans were held to a 2-2 draw at the mighty Camp Nou by Valencia with Messi scoring on the afternoon to equal Pele's "one-club" record.
Messi got his 643 goals since making his professional debut for Barcelona in 2004. The 33-year-old stepped up to take a penalty after Greizmann was fouled by the opposition goalkeeper, and although he missed on the first take, Messi made sure to head in the rebound to draw Barca level.
In doing so, the Argentine has now matched Pele's record of number of goals scored for a single club. The Brazilian legend spent 18 years with Santos in the Brazilian league notching 643 goals before leaving for America.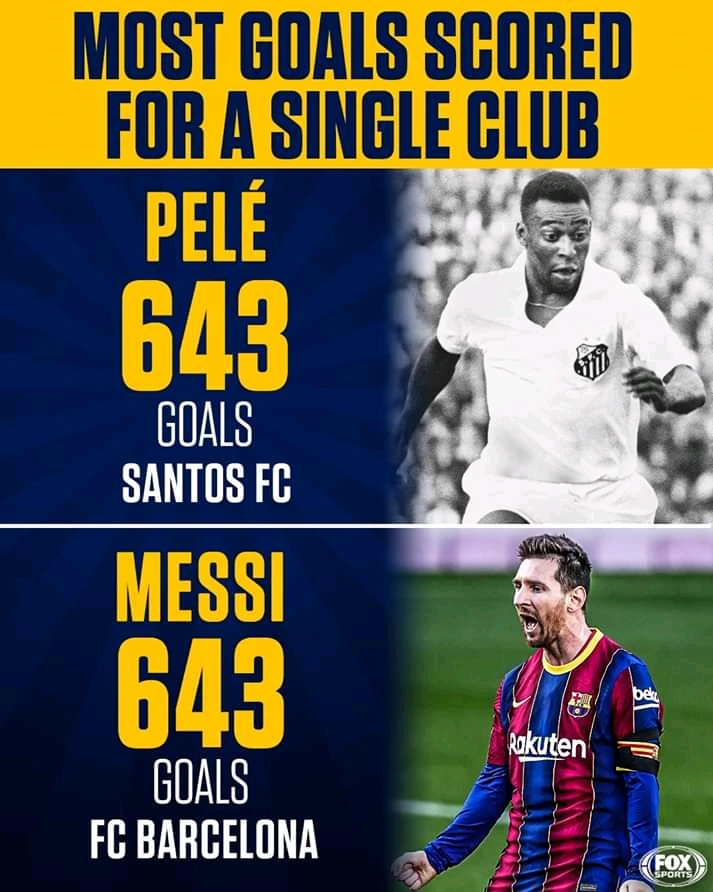 This is Messi's 16th season at Barcelona, meaning he has achieved this feat in a lesser period and also fewer games.
After equalling such a feat, Messi got some recognition from the legend himself. Pele took to his Instagram to congratulate Messi, stating an obvious fact that records like theirs might never be achieved in football again.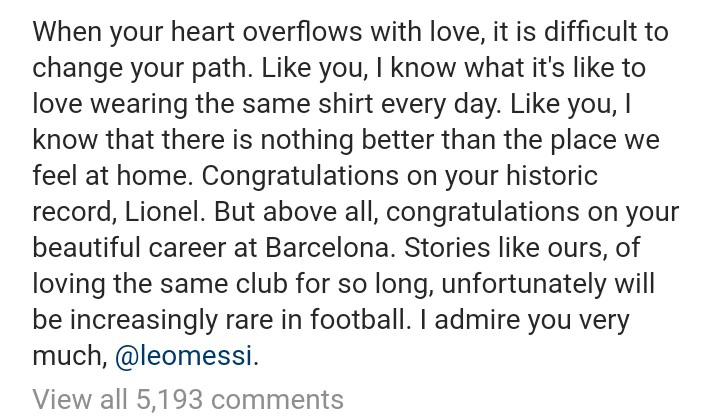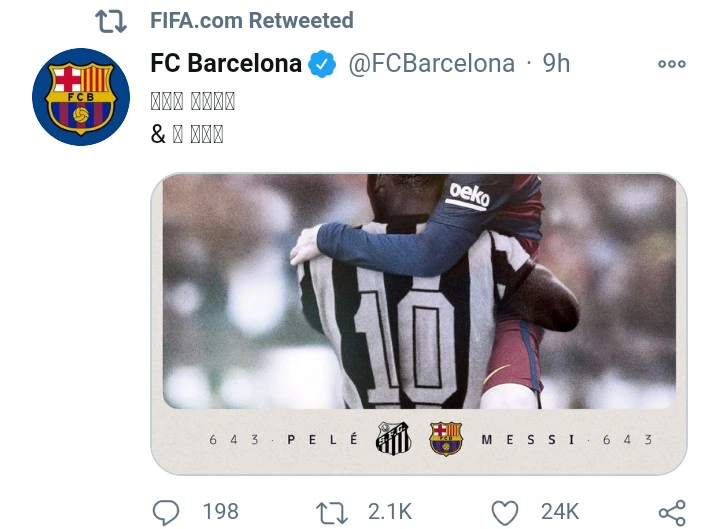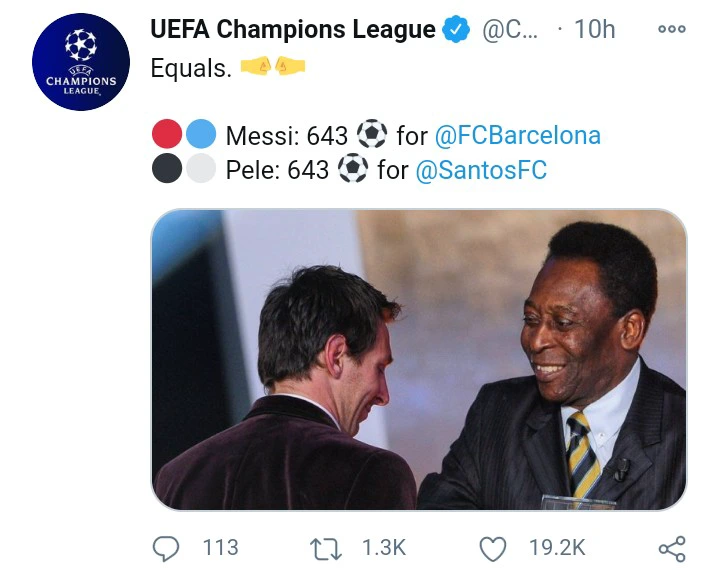 Does this latest achievement makes Messi the greatest of all time?