In 1984, Reno Omokri, former assistant to former President Goodluck Ebele Jonathan, went to a social media website on Twitter and posted a video of famous artist/composer Onyeka Onwenu, an actress, an activist of human rights, social activist, and journalist.
The 32-year-old lady, in a BBC video report, complained of the state of things in Nigeria under General Muhammadu Buhari's military rule and of his failure to progress despite his discovery of crude oil. The video report was published by the BBC.
If you move through the video, many of Onyeka Onwenu's grievances are still evident today in Nigeria.
In 2020 Reno Omokri, a man who constantly criticizes the government of President Muhammadu Buhari, took his time to appeal to the fans to go through the video.
Onyeka Onwenu Reported About Nigeria Under Buhari in 1984. Watch and Judge For Yourself if Anything Has Changed Under Buhari in 2020#RenosNuggets #EndSARS pic.twitter.com/6HEcm8HPN3

— Reno Omokri (@renoomokri) December 19, 2020
See some of their reactions;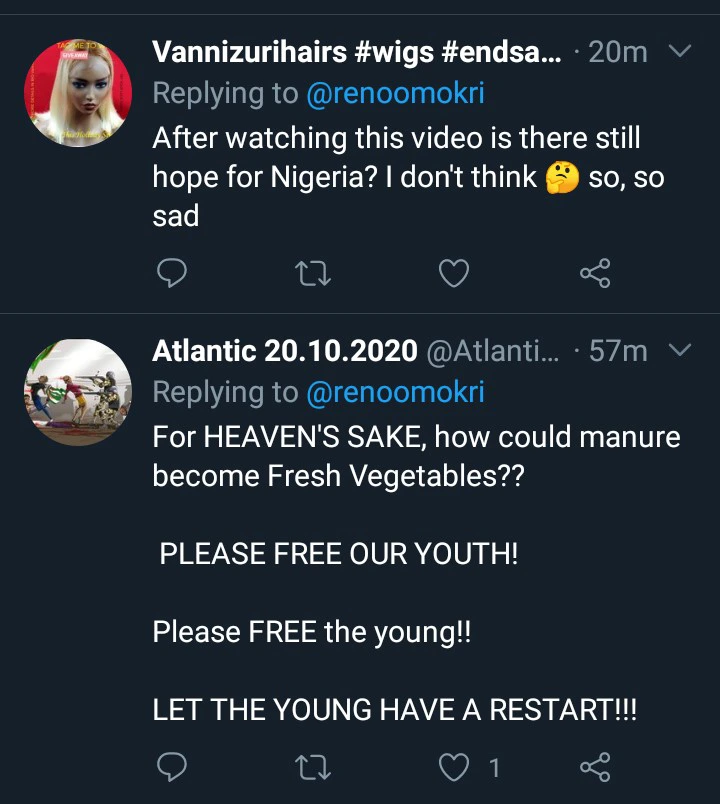 What can you say about this post and remember all comments are been monitor please no insult.
 Please drop your thoughts in the comment section below