Popular human right activist, Reno Omokri has today reacted to a statement credited to the Master of Ceremony at the 2021 Nigeria's Armed Forces Remembrance Day where the MC had allegedly said 'anything whitish signifies peace'. The former presidential aide claimed it signifies an inferiority complex on the part of the MC.
As it is often done annually, today marks yet another Armed Forces Remembrance Day, which is often use to commemorate past Nigerian force men who served their fatherland and who have gone to the great beyond. Nigerian President, General Muhammadu Buhari had graced the occasion and at one point during the event, was seen releasing doves, but the doves appeared unready to fly.
And while reacting to the development on his verified Twitter handle, Reno Omokri who is known to be an outspoken critic of the Buhari-led administration said he was ashamed to hear the Master of Ceremony claimed anything white signifies peace', as it shows inferiority complex. He also wondered what black signifies if white signifies peace.
On his verified Twitter handle, he had written, ""Anything whitish signifies peace!" I was so ashamed to hear this from the MC at Nigeria's Armed Forces Remembrance Day. Imagine the inferiority complex! No wonder the doves refused to fly. If White signifies peace, then what does Black signify?"
See his tweet below: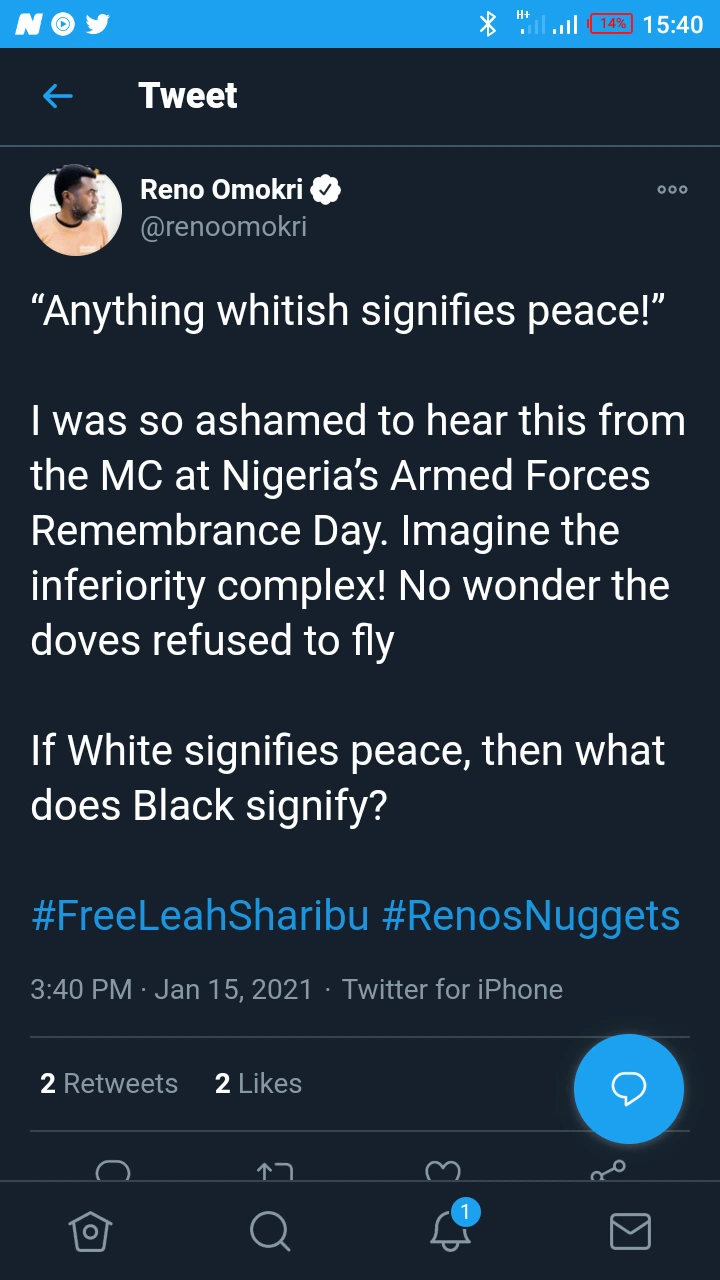 The ritual of releasing doves is often used to commemorate the life of a departed loved one and is common at significant events like funerals or memorials. However, this is not the first time a Nigerian President would release doves which would refuse to fly as you would recall that the same scenario played out during the Jonathan-led administration as well.
Do you think what Mr Reno Omokri said is true? Does the statement made by the MC signifies an inferiority complex?