Following the announcement of the incumbent President of Uganda, Yoweri Tibuhaburwa Kaguta Museveni was the winner of the just concluded election in that country.
The popular journalist, Dele Momodu has tweeted on his verified Twitter account concerning how the money spending for the elections in African countries is just a wastage despite the scarcity of resources in African nations.
According to him, I often wonder why dictatorship wastes the scarce resources of their countries on election they must win by fire by force, and why pretending to be democratic in the first instance.
You can confirm this report in the screenshot of his Twitter account below,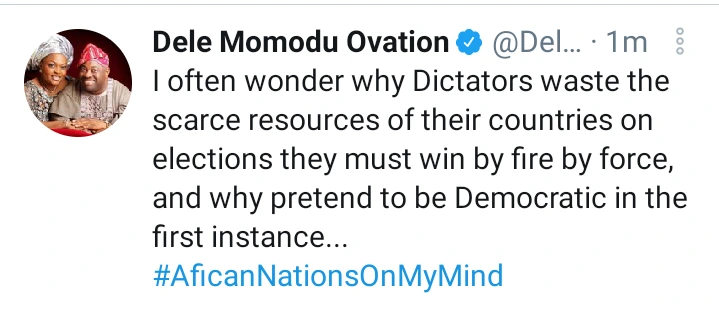 As an elite who is following the political trending both online and offline is it true that all the money spending on the elections in African countries is wasted?