Lionel Messi is considered as one of the best footballers in the world and he has won many awards in various football tournaments and competitions.
However, it was a sad day for him as his team (Barcelona) was defeated by Juventus. Juventus won Barcelona at camp nou by scoring 3 goals while Barcelona didn't score any goal.
Nevertheless, after losing against Juventus, see what Messi posted on facebook that got many reactions.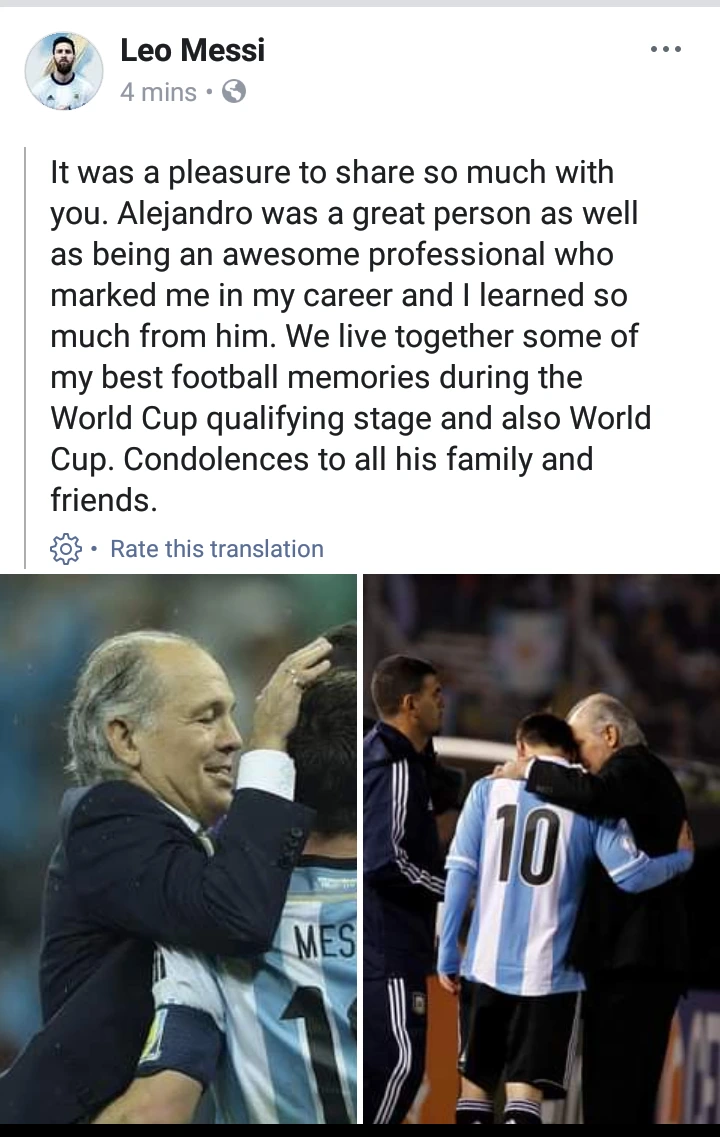 In the post, Messi was consoling the family of Alejandro over the death of Alejandro that recently occurred. According to Messi, Alejandro was a great person and Messi also said that he learnt a lot from him.
People that saw Messi's post on facebook reacted to it in various ways.
Here are some of their reactions.