In spite of the recent happenings going on in the country Nigeria, especially in Yoruba Land between the South West and Fulani herdsmen, a popular blogger, Music Producer and verified twitter influencer, Samklef has put a rather interesting and controversial question to Buhari's aide, Bashir Ahmaad.
Bashir Ahmaad has repeatedly said Nigeria is one and that we should see Nigeria as one country not a divided one. Today he has got a quite controversial question to answer from Samklef.
According to Samklef, he said since Bashir Ahmaad has continuously said Nigeria is one, why then can a Yoruba man or woman Become a Governor in the northern part of Nigeria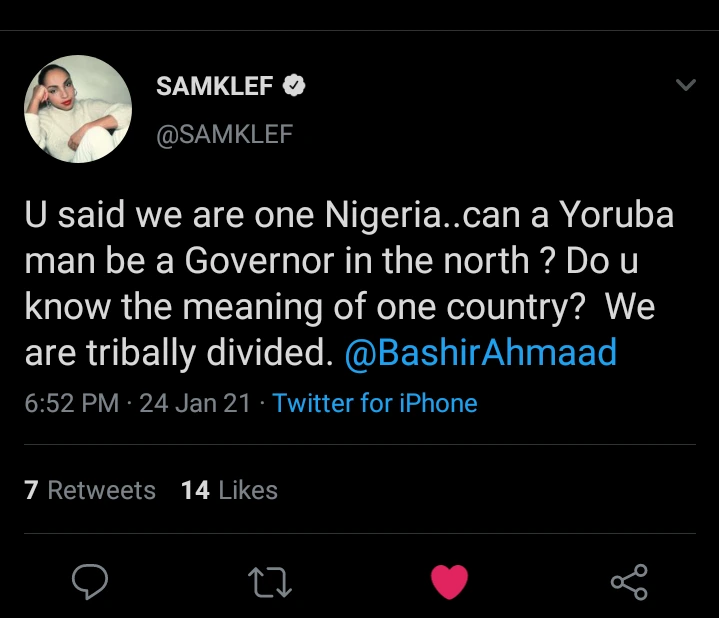 SamKlef: U said we are one Nigeria..can a Yoruba man be a Governor in the north ? Do u know the meaning of one country? We are tribally divided. @BashirAhmaad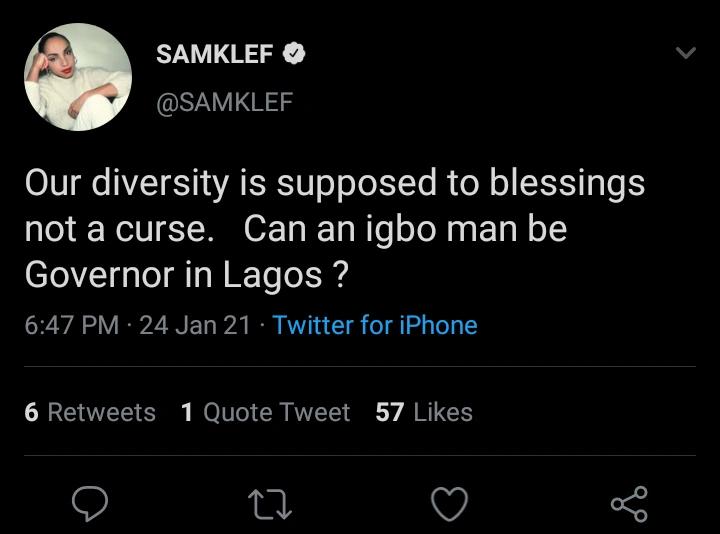 In another tweet, he asked generally that why can't then an igbo man become a governor in the north or in Lagos State, if Nigeria is truly together and not divided like Bashir Ahmaad claims.